In an attempt to improve driving safety at night, Koito Maunfacturing and Denso Corporation have entered a collaboration to develop a system to improve the object recognition rate of vehicle image sensors by coordinating lamps and image sensors.
Both companies are working to improve vehicle safety to reach a society with zero traffic accident fatalities. Koito has been improving night-time visibility with high-function, high-performance lighting technologies, such as the development of ADBs (adaptive driving beams), which control the driving beam to maintain better visibility without dazzling oncoming vehicles.
Denso develops sensors that recognize a vehicle's surroundings and is working to improve the object recognition rate of image sensors in various traffic situations, including at night.
In the collaboration, the companies will combine driving-beam photometry control technology and object recognition technology from image sensors.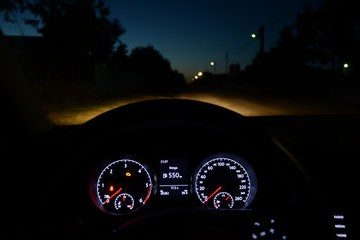 According to statistical data provided by ITARDA (Institute for Traffic Accident Analysis and Research), night-time pedestrian fatalities are approximately twice as many as during the daytime. To reduce this, the companies will explore and establish specific development themes, such as the feasibility of lighting that enables image sensors to recognize pedestrians more quickly.
Takayuki Katsuda, senior managing corporate officer of the engineering division at Koito, said, "We believe that the collaboration with Denso, a top supplier of automotive components, and Koito, a leading company on lighting technology, will make a significant contribution to the realization of next-generation mobility."
Hiroshi Kondo, general manager of the mobility electronics business group at Denso, added, "The collaboration with Koito, which has been improving the performance of lamps and contributing to the safety of vehicles around the world for many years, is of great significance to Denso's Mobility Electronics business. By partnering with Koito, a lighting professional, Denso will continue to make strong efforts toward achieving its goal of zero fatalities in traffic accidents."