A big challenge currently faced by construction companies is the scarcity of labor to carry out tasks. This problem seems to be universal, affecting not only suppliers but also customers, as there's consistently more work to be done than there are available operators. ADAS & Autonomous Vehicle International speaks to Teleo co-founder and CEO Vinay Shet about the company's Supervised Autonomy solution that addresses this issue.
Teleo, based in Palo Alto, California, retrofits autonomous and remotely operated technology to construction and material-moving equipment. The company has recently announced its increased capabilities for heavy construction equipment, and successfully conducted supervised remote autonomous operations across vast distances on two different continents. It has also secured new clients, with contracts signed to equip 42 machines.
Teleo offers a solution for labor shortages, with its remote operations making the operator's role more accessible. This is achieved, Shet explains, by transitioning the operator from the confines of the machine into a comfortable control station: "Our technology breathes new life into our customers' machines, addresses their labor shortages and makes the operators' role safer and more comfortable."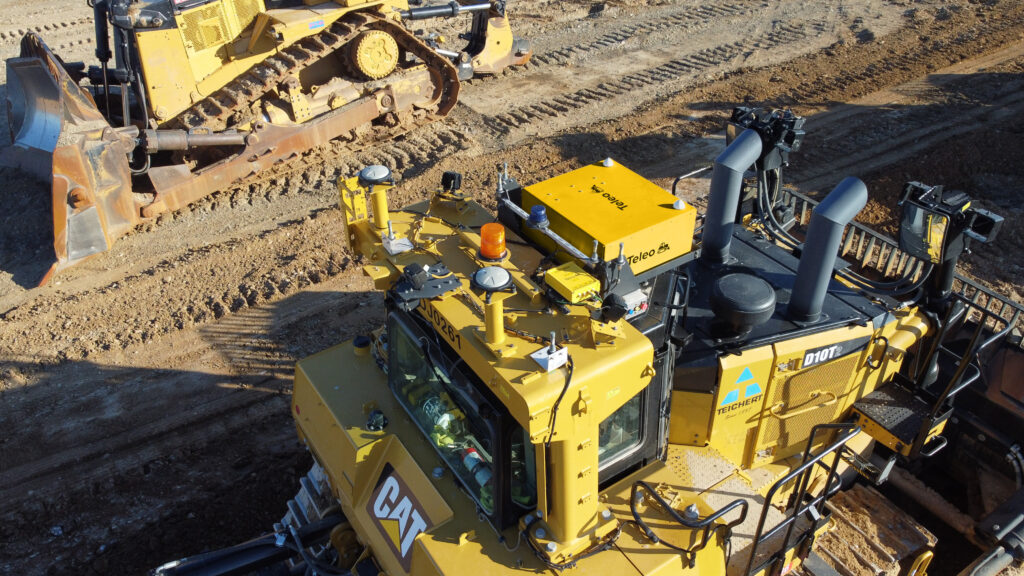 Operating heavy machinery is traditionally a challenging, dangerous and physically demanding job, that often requires operators to spend long hours exposed to repetitive work, vibrations, loud noises and dust. These factors render the job less accessible to a wide range of potential workers.
Relocating the operator to a more comfortable, office-like setting, with an increased ability to survey the machine's surroundings, means they are shielded from vibrations and can monitor the entire machine without blind spots. This setup provides insight into the machine's actions, and provides the sensory feedback necessary to operate it effectively. The ultimate benefit of this shift is creating a safe and secure work environment, with the aim of alleviating the labor shortage by attracting a more diverse and expanded workforce.
Operators can also manage multiple machines from a distance and switch between them, regardless of how far apart they are located – this enables one person to efficiently oversee multiple machines, significantly enhancing productivity.
Andy DeCraene, vice president of Teleo customer Ajax Paving Industries of Florida, says, "Allowing one operator to control machines at multiple sites is a significant advantage. If an operator is unavailable at one site, another can operate the machine remotely. This is a genuine game-changer for our business."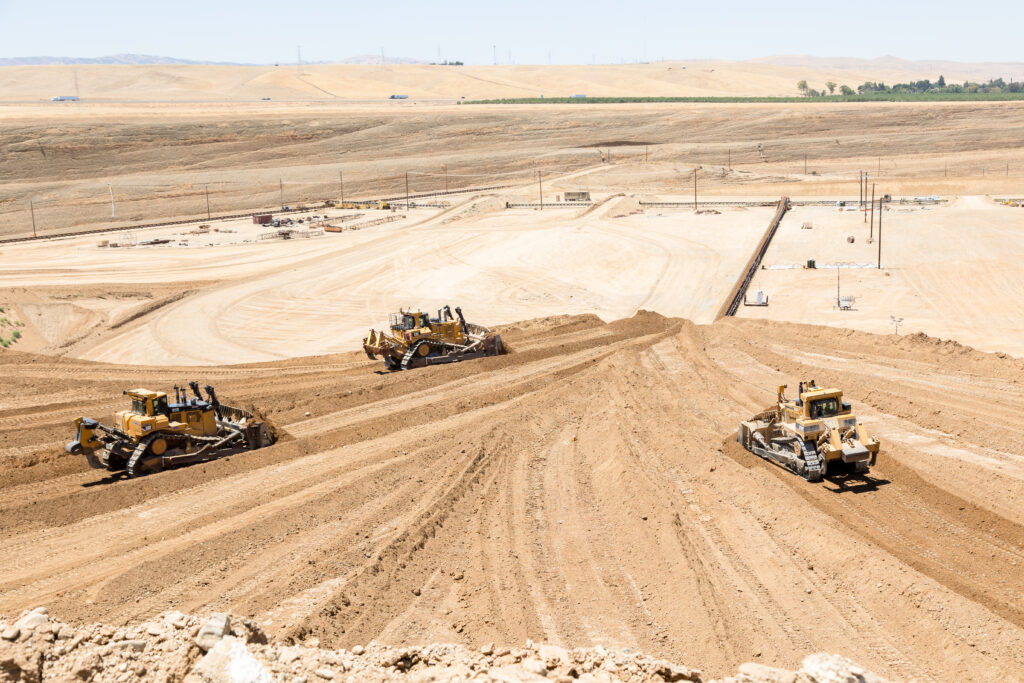 Evolving technology
As the construction industry contains machinery fleets of various types, such as wheeled loaders, trucks, dozers and more, a solution is needed that caters to an array of equipment.
Teleo's retrofit solution, Shet says, is versatile enough to communicate effectively with all these machine types, and can convert them into supervised autonomous units.
He explains, "Our retrofit kit seamlessly bridges the gap between machinery of various origins and ages. This technology enables us to transform our customers' diverse machine fleet into supervised autonomous systems. This marks the initial phase of our comprehensive solution. Additionally, we empower our customers to remotely operate their machines when necessary or preferred, catering to their specific use cases."
Heavy construction machines typically perform three primary functions: digging or engaging with materials, transporting materials from one point to another (tramming), and depositing materials. Of these, tramming presents a significant opportunity for automation.
Teleo states that by making tramming autonomous, more than 50% of the operator's time can be saved. From a production perspective, the machines are continuously engaged in digging and dumping throughout the day, with the autonomy enabling them to move back and forth, ready for the next command. This setup enables a single person to control the physical dumping remotely, and control multiple machines simultaneously – thereby boosting operational efficiency.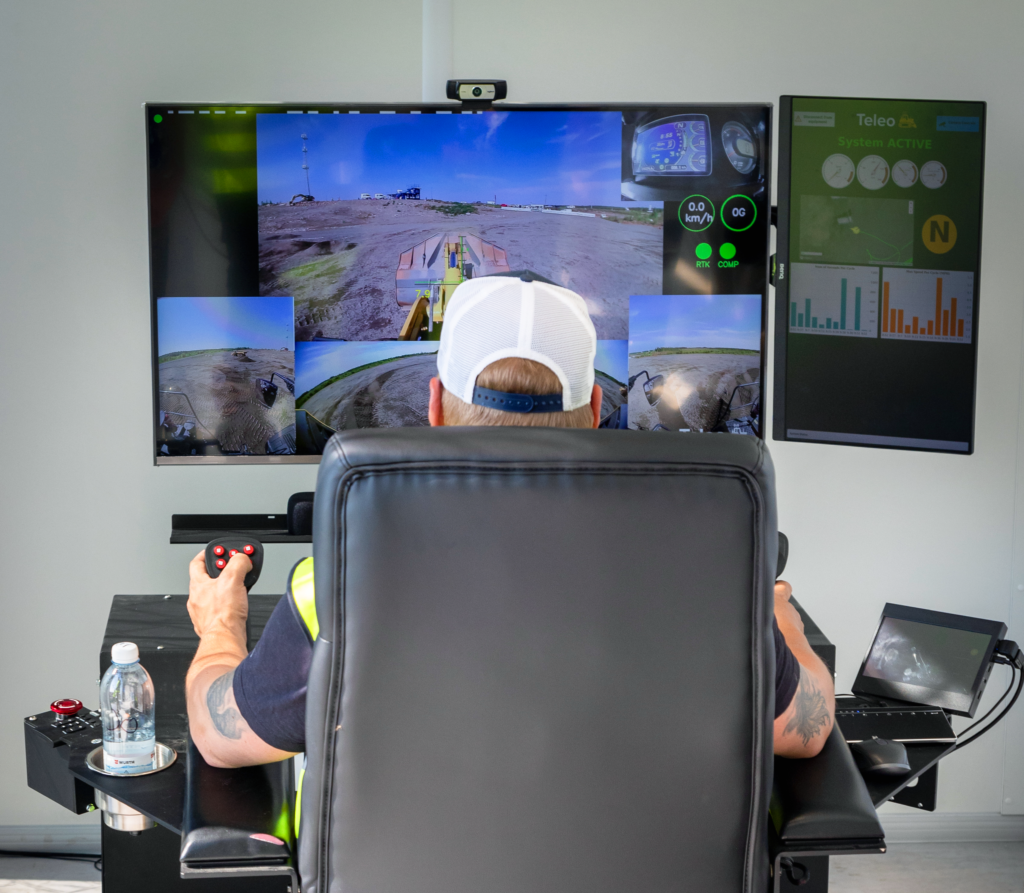 From the USA to Finland
At the 2023 UP.Summit in October – a three-day event in Texas that showcased the latest innovations in transportation and mobility – Teleo demonstrated its remote autonomous operation to the public for the first time.
A Teleo operator controlled three machines concurrently from the summit location – two in California and a third in Finland, more than 5,000 miles away.
To ensure a seamless connectivity over such distances, Teleo deployed a mesh network at the machine's on-site location, ensuring the site operator was able to stay in constant contact with the machines. Once internet connection was established, sensor data could be relayed from the machine to the operator, and control inputs transmitted from the operator back to the machine, completing the loop of communication.
Industry feedback
Transitioning to remote operations has not come without its reservations but there has been plenty of positive feedback from the industry too, as Shet shares: "Universally, we have seen that operators who have spent years working in extremely harsh machines, now sit behind the controls and realize that the machine works just the same way as previously."
Instead of a jarring setting, operators are now working from a comfortable location. What's more, Teleo has also added thoughtful touches like cupholders to the operator booths, enabling operators to enjoy their coffee or other conveniences. These elements contribute to a holistic experience that has garnered overwhelmingly positive feedback from users, Shet says: "Our vision is clear, and the customer response reaffirms our direction."
Vinay Shet, co-founder and CEO, Teleo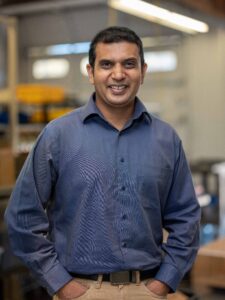 As Teleo's co-founder and CEO, Vinay Shet is responsible for setting the strategic vision of the company and putting in place the elements needed to bring that vision to life. He previously was director of product management at Lyft Level 5, leading the mapping, data and knowledge efforts for Lyft's self-driving car initiative.
Before Lyft, Vinay was at Google, leading product management for Google Street View, Google Maps and Google reCAPTCHA, products that are used by millions of people worldwide. At Google, he led the team that pioneered the use of machine learning to create maps data from Google Street View and Aerial Imagery. Additionally, he was also one of the creators of Google reCAPTCHA's "I'm not a robot" CAPTCHA.
Vinay has a PhD in computer science focusing on computer vision from the University of Maryland, College Park, and was a research scientist at Siemens Corporate Research, focused on machine learning and computer vision, for several years post-PhD. He has published over 20 papers and has over 25 issued/pending patents.