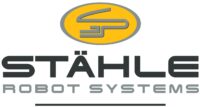 STÄHLE is the world market leader for autopilots, steering and shift robots. These are used on chassis dynamometers for exhaust, FE, endurance, acoustics, climate, EMC, R&D tests as well as for dynamic vehicle tests on proving grounds. The integration of our driver module into various automation or simulation systems or Matlab models allows a complete consistency of driver and control behavior in all development phases.
Our last generation of chassis dynamometers autopilot, the SAP2000Modular brings two fantastic features for our clients. Its modularity reduces the single maximum weight of the components to 13kgs. This is a lot work comfort for users having several vehicles change a day. The second is the versatility. A mounting plate between seat fixture and the SAP2000Modular enables to link with a unique socket any kind of actuators configuration.
As vehicles may require increased velocities and powers our SAP-RAPID equipped with force transducers and pedal touch detection meets all the highest expectations.
For the dynamic testing on proving ground our SfpHybrid solution offers fast installation without damaging or modifying the vehicle. STÄHLE SfpHybrid performs it within 10minutes and only one wrench is needed! Thanks to its universal shape you can adapt to any kind of vehicles.