InoNet Computer GmbH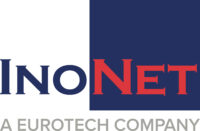 InoNet is an IPC manufacturer and developer from Taufkirchen near Munich, Germany, offering computing solutions for test and validation applications in vehicle development. The InoNet automotive product portfolio includes rugged Embedded PCs as well as High-Performance Computers. With great experience in industrial computing, InoNet develops not only highly performant, but also rugged and durable hardware solutions for individual projects with demanding environmental conditions. Systems from the InoNet Automotive Computing Ecosystem can be found in test applications of in-vehicle ADAS/AD systems and in HiL-simulations.
As a long-term partner and with an experience of more than 20 years, InoNet realizes customer-specific developments and offers proven standard systems with individual modifications. Adaptations range from interface modifications to personalized housing designs and specially requested cooling solutions. Thanks to its own engineering department and production in the ESD protection zone at the company headquarters as well as many years of project experience in various industries, InoNet offers custom-fit solutions for diverse applications. InoNet accompanies customers in every project phase and is also a competent service partner after delivery.