Continental has announced that Jean-François Tarabbia has taken over as head of its Connected Car Networking (CCN) business unit, within the company's Vehicle Networking and Information (VNI) business area. His predecessor, Johann Hiebl, has now assumed a new role as head of product transformation within the VNI business.
Tarabbia is a new addition to Continental's team, and was formerly group senior vice president, responsible for innovation, research and development, and product marketing at Valeo SA in Paris, France, before his transfer to Continental.
Hiebl formerly headed the infotainment and connectivity and body and security business units of Continental's Interior division until those business units were merged into Connected Car Networking within the Vehicle Networking and Information business area.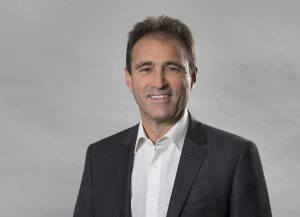 In his new role, Hiebl is tasked with improving the existing expertise for the products and services needed to implement new vehicle architectures. In particular, the experience gained by the company from the development of the high-performance computer (the In-Car Application Server 1 (ICAS1)) for Volkswagen's ID series forms the foundation for future mobility projects.