Renault has unveiled a brand-new mobility concept at the Paris Motor Show called the EZ-Ultimo, which presents an image of premium travel in the future with its on-demand autonomous luxury limo service.
The Renault EZ-Ultimo concept is a Level 4 robo-vehicle that has no driver, just a large lounge-like cabin accessed through a wide side opening that automatically slides open to reveal a rotating seat and opulent interior equipped with bench seating, connected services and entertainment.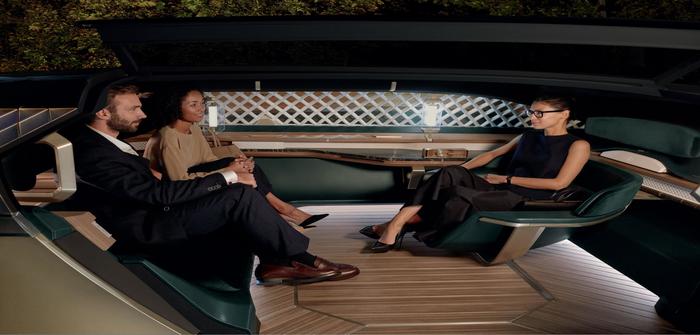 "As consumer trends change and people are enjoying ridehailing services more and more, a new paradigm for mobility will emerge. Embodying this revolution, EZ-Ultimo offers a unique luxurious experience aboard a robo-vehicle that can be adapted depending on the service provider," said Laurens van den Acker, SVP corporate design.
"Inspired by contemporary architecture, and completely integrated in future smart cities, EZ-Ultimo will provide an exclusive experience for all. With autonomous, electric and connected cars, we are entering a new exciting era in automotive design.
The robo-vehicle is positioned as a concept for not only individual customers but also for the likes of hotels and airlines that can use the EZ-Ultimo as a branded lounge to extend the premium experience to special customers when used as a transfer service.
The EZ-Ultimo joins Renault's two other autonomous concepts EZ-Go and EZ-Pro as part of its family of mobility solutions for robo-vehicle ridehailing as well as last-mile urban delivery.
By James Billington