E-commerce and computing services giant Amazon has announced its acquisition of Zoox, a California-based startup focused on the development of autonomous ride-hailing systems.
Zoox started in 2014 with a plan to develop purpose-built, zero-emissions vehicles designed for autonomous ride-hailing, along with an end-to-end autonomy software stack. However, the launch of its pilot program, scheduled for this year, was delayed by the Covid-19 situation, and the company has been seeking a buyer since May.
It is not the first autonomous automotive concern Amazon has invested in. The company also acquired a stake in startup Aurora, which was founded by a former Waymo engineer, Chris Urmson.
Explaining the reasoning behind the move, Amazon CEO Jeff Wilke said, "Like Amazon, Zoox is passionate about innovation and about its customers, and we're excited to help the talented Zoox team bring its vision to reality in the years ahead." Details of exactly what Amazon wants to achieve with its autonomous investments remains secret, but the suggestion is its focus will be delivery services, rather than ride hailing.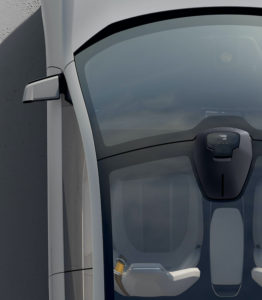 Meanwhile, Volvo-owned Polestar has announced it is part of a new strategic group partnership with Waymo, which it says opens up new opportunities for Volvo's electric performance brand.
The agreement between Volvo Car Group and Waymo paves the way to develop and integrate Waymo's fully self-driving technology in future Polestar vehicles. L4 autonomy will enable Polestar to offer an attractive product to companies that provide new mobility services, targeting the premium segment.