Porsche has unveiled details of a project to install a test field for autonomous vehicles at its premises in Ludwigsburg, Germany.
Working with Berlin-based startup Kopernikus Automotive, which specializes in technology for self-driving cars, the aim of the project is to enable vehicles to drive from their parking space to their lifting platform and back again, fully autonomously.
The aim of this project is to introduce a greater level of efficiency into Porsche's testing workshop, with mechanics being able to maneuver cars to their correct position quickly and automatically using only a tablet device.
"Autonomous driving will revolutionize our road traffic in just a few years. However, we can already use the technological possibilities available today to make work processes even more effective and efficient," said Alexander Haas, project manager for automated driving at the Porsche workshop.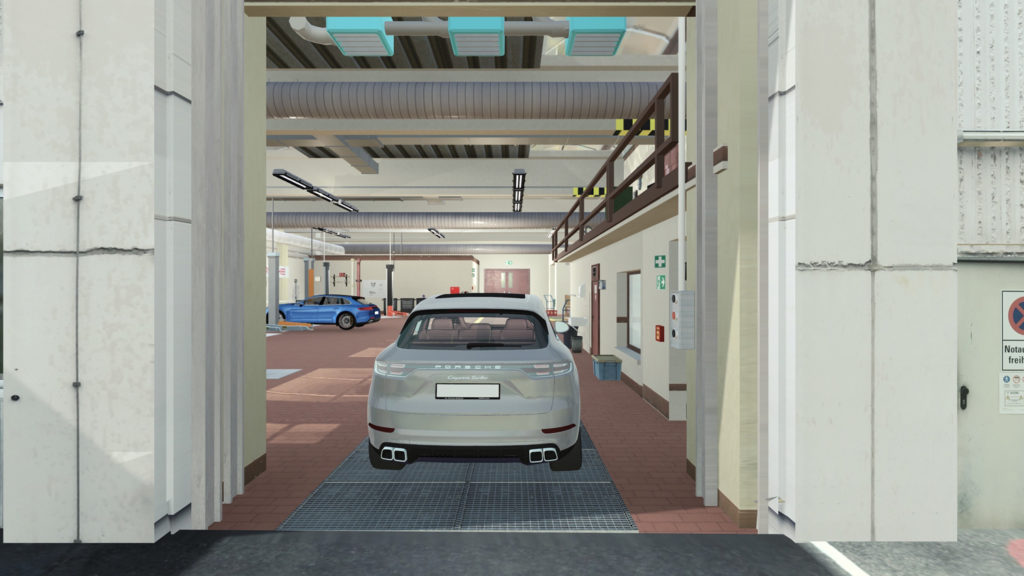 The project is scheduled to be completed by mid-2019, however in order to ensure the system works flawlessly it will have to undergo extensive virtual testing.
A virtual representation of the test site is created, including the workshop environment, which will be used to train an artificial neural network. It will drive more than one million virtual test kilometers and learn independently on the basis of real framework data. Following this, real cars are tested under real conditions.
The AI technology will then not only handle vehicle orientation, but also independently identify and localize objects and plan paths. Extensive measures will be implemented to guarantee safety in the practical implementation stage of the test run, including a speed limit of 7km/h (4.3mph) and the additional use of a human driver.
Porsche has been involved in the Startup Autobahn innovation platform, which includes partners such as Daimler, the University of Stuttgart and ZF Friedrichshafen. The project launched in 2017 and has set out to bring innovative startups from all over the world to Stuttgart, along with their ideas.