Leading companies specializing in sensors, simulation, mapping, data capture, testing, AI and sensor fusion – in fact, anything required for the development of ADAS and AVs – will be exhibiting their latest innovations all under one roof at the Stuttgart Messe on June 21, 22 and 23, 2022, at this week's ADAS & Autonomous Vehicle Technology Expo 2022. If you haven't already, register now for your free fast-track entry code. 
The free-to-attend exhibition will showcase solutions from ADAS to full autonomy, including advanced technologies essential for AV development such as AI learning, virtual environments and the latest autonomous test and validation systems. The exhibition hall is expected to feature 85+ specialist exhibitors, handpicked for their pioneering ADAS and AV expertise. Leading names include AVL, Horiba MIRA, Siemens and Velodyne.
For maximum convenience, the event is co-located with Automotive Testing Expo (the world's largest vehicle test and development technologies exhibition), featuring more than 350 exhibitors, where visitors can see countless more AV and ADAS validation systems and services.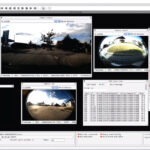 Early exhibitor news includes Siemens announcing that it will display its Simcenter Scaptor (sensor capture), which provides high-speed in-vehicle recording with a scalable and flexible hardware platform to accurately capture, synchronize and store vast amounts of raw data under rugged test conditions. Data can be structured using advanced automatic annotation to boost efficiency and productivity in the process, with the output from each scene in a structured dynamic and static environment, including all types of road users and the scenarios they create. This gives the possibility to find data gaps to fill, incorrect tags and to retrieve the appropriate scenarios for tests at any time. As such, Scaptor directly improves productivity by allowing developers to spend less time searching for the right data and more time using it to support algorithm development.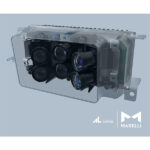 Visitors to Stuttgart will also be able to discover how XenomatiX and Marelli Automotive Lighting have collaborated to create a new line-up of full solid-state lidar modules, using mature VCSEL and CMOS technologies. This novel lidar technology has no moving parts, making it immune to automotive shocks and vibrations. There is no mechanical scanning involved and the sensor covers full field-of-view, resolution, range and frame rate at the same time. The two companies have combined their different module types in standalone lidar units or embedded them into lamps (Smart Corner) and other car areas to achieve short-, mid- and long-range distance measurements. The modules' diverse fields-of-view and resolutions match customers' use case requirements. While using tracking and classification software developed in-house, both companies combine neural networks and rule-based algorithms. They have also followed Automotive SPICE, ISO 26262 ASIL B and SOTIF customer requirements during each project phase, to ensure they can fully support autonomous vehicle and ADAS functionalities.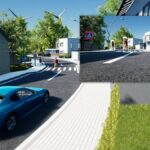 Stuttgart attendees will also experience Aurelion from dSpace, its new solution for sensor-realistic simulation, which integrates high-quality visualization and realistic sensors into processes for developing and validating driving functions. Aurelion enables precise sensor environment simulation, offers models for different sensor types and is suitable for a wide range of use cases and configurations. It can be used throughout various phases of development, for example, in hardware-in-the-loop (HIL) tests, software-in-the-loop (SIL) tests and even parallel validation in the cloud. The 3D rendering engine, high-precision simulation models, realistic 3D assets and high-resolution material information enable the accurate simulation of automotive sensors and environments under different weather and lighting conditions. The new solution combines numerous features in a single product, allowing customers to integrate third-party sensor models; Linux and Docker support will soon be offered. The system can be integrated with many other dSpace tools, such as ASM, VEOS, RTMaps, the Environment Sensor Interface (ESI) Unit and the upcoming Simphera software.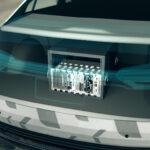 Klas will showcase its Ruggedized Autonomous Vehicle Network (RAVEN) – an open-architecture platform for the development and assessment of autonomous driving stacks. RAVEN provides all the necessary computing, datalogging and storage, networking and connectivity for AV development in a compact, ruggedized form designed for life on the road. Multiple development environments can be implemented in a single test vehicle, significantly reducing the cost and effort of delivering on the promise of fully autonomous driving.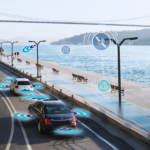 OPINA will share how it is building one of Europe's leading open-innovation autonomous vehicle design and development platforms, together with important cluster services to support SMEs, startups, R&D organizations, OEMs, academics and researchers. OPINA platform services include training for ADAS and mobility development; software and hardware development and testing, such as MIL/SIL/DIL/HIL simulation and testing functions; and field testing on a regulated test track with autonomous test vehicles. OPINA also plans to be an accredited center.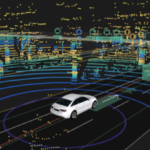 Mechanical Simulation Corporation will be in Stuttgart to explain more about its recent acquisition by Applied Intuition and how this will allow customers to combine Applied's simulation and software tools for autonomous vehicle (AV) development with its own vehicle dynamics simulation software (CarSim, TruckSim, BikeSim and SuspensionSim) that provides accurate and realistic predictions of real-world vehicle behavior. Visitors will see the benefits of Applied Intuition's ADAS and AV tools, including comprehensive scenario development, physics-based sensors, procedural pipelines for 3D world creation, closed-loop re-simulation, and large-scale cloud simulations in continuous integration to scale, alongside automated scenario-based testing.
You can also hear the world's leading ADAS and AV experts share their ideas and opinions via two dedicated conference tracks: Autonomous Vehicle Test & Development; and Autonomous Vehicle AI, Software and Sensor Fusion. One pass (rates apply) grants access to both conference tracks, for a combined program of more than 80 speakers, including experts from Amazon, BMW, Einride, the European Commission, IBM, Mercedes-Benz, Renault and Volvo.
A must-attend event for anyone involved in ADAS and AV development, visit the website today to register for your free exhibition entry pass.