Self-driving vehicle technology has come a long way in a relatively short amount of time. The primary goal of the numerous technological and automotive entities involved in developing advanced driver-assistance systems and self-driving vehicle technology has been to reduce the number of road accidents. Road accidents are currently the eighth leading cause of death globally.
The World Health Organization's Global Status Report on Road Safety 2018 claims that the number of annual road traffic deaths has reached 1.35 million, which is alarmingly high and invariably calls for a complete revamp of urban transportation. This has been a pivotal reason for auto makers to delve into the production of self-driving vehicles, which is slated to surpass sales of 60 million units by 2024, according to a report by Global Market Insights, Inc.
Although swift progress is being made in adopting enhanced vehicle standards, making infrastructure safer, and upgrading crucial road safety laws across various nations, the usage of autonomous cars on a wider scale can significantly lower the number of road fatalities. Keeping this in mind, virtually all the prominent auto makers are now actively working on driverless vehicle programs and appear increasingly focused on conducting extensive on-road testing.
While some are working solo to develop their own hardware, firmware and software for driverless technology, several others have teamed up with third-party vendors and suppliers to develop their autonomous vehicles. Here is the progress being made by major auto makers:
General Motors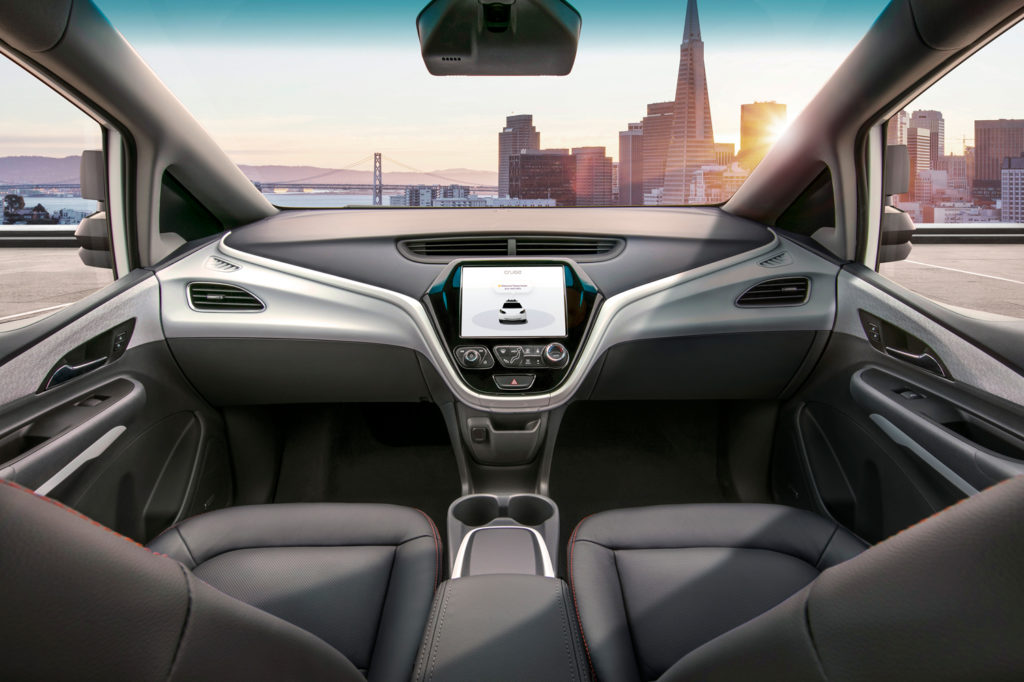 After acquiring Cruise Automation for US$1bn in 2016, General Motors (GM) has built autonomous vehicle Cruise AV which is slated to begin commercial rideshare services in San Francisco by the end of 2019. The USA-based automotive giant has stated that Cruise AV is a crucial part of its strategy for a future with zero crashes, zero emissions and zero congestion. First images of its Cruise AV featured no steering wheel, no pedals and no real driver controls apart from a touchscreen.
Daimler
In April last year, the German automotive multinational Daimler teamed with Bosch to build Level 4 and Level 5 autonomous cars in the next two years. Both the companies have signed a memorandum of understanding with San Jose (California's biggest city) to begin pilot trials of their fully automated driving (SAE Level 4/5) on-demand ride-hailing service. The MoU aims to enhance road safety and improve the flow of traffic in the city, which will face transportation challenges in the future given that its population is expected to grow by 40% over the next two decades.
Ford
After launching its autonomous vehicle testing program in Detroit, Pittsburgh and Miami, Ford has added Washington DC to the list of cities where it plans to offer its self-driving taxi and food delivery service by 2021. To ensure the success of its business model, the automotive giant (top) has also invested US$1bn in Pittsburgh-based Argo AI to develop virtual driver system and high-definition maps for its self-driving cars. The investment is seen as a vital step in Ford's long-term plan to spend US$4bn through Ford Autonomous Vehicles LLC and develop a standalone autonomous cars business.
It appears that almost all auto makers prefer a gradual approach and expect to develop self-driving capabilities over time. In contrast, major tech firms tend to be more enthusiastic about jumping straight to full autonomy. They argue that the world needs to take human drivers out of the loop fully to gain the benefits from automation. Mentioned below are the most groundbreaking developments made by tech giants in terms of self-driving technology:
Google

Waymo, the self-driving spin-off of Google, has focused on building and testing autonomous cars since 2009. Although its total investment in self-driving technology has not been revealed, industry experts claim that Google might have poured in more than US$1bn. Its fleet of autonomous cars, now numbering 600, has recorded over 10 million miles on public roads in and around 25 cities in the USA. Waymo recently launched its self-driving taxi service in in four Phoenix suburbs – Gilbert, Mesa, Tempe, and Chandler.
Apple
Project Titan, Apple's secretive autonomous vehicle technology initiative, is reportedly adding more cars to its fleet at a steady rate for road testing. The company has recently registered more vehicles with the Department of Motor Vehicles of California to bring the total number in its fleet to 66 in the state. It is being said that the firm plans to build an autonomous platform and team up with an external company to create a ride hailing service. Moreover, Apple is currently working on a self-driving project which aims to shuttle company employees between different facilities.
Alibaba
Chinese tech giant Alibaba has recently announced that it is running road tests of driverless vehicles on a regular basis and has attained the capability to conduct open road trials. The company has also stated that its goal is to achieve Level 4 autonomous capability, which is an extension of its plans to connect devices and manage city traffic through 'smart brains'. Moreover, the effort seems to be a step forward by Alibaba to acquire leadership position in China's autonomous vehicles and mobility services business, which is slated to be an industry worth US$5bn by 2030.
Apart from significant technological advancement and cross-collaboration throughout the technology and automotive industries, the widespread acceptance of autonomous cars would require a better understanding of public sentiment and the modernization of the transportation sector by regional governments.
In this regard, the second Autonomous Vehicles Readiness Index highlights some positive developments as it claims that the country-wise preparedness for self-driving cars is gradually improving along with other contributing factors such as extensive media coverage of the topic, policy adoption by governments to encourage autonomous cars, and a sizeable increase in the investment by various sectors in self-driving vehicle technology.
The mainstream vehicles of the current era were not referred to as cars but horseless carriages when they were first launched. This change in perception and common parlance over time can probably be witnessed with respect to driverless cars as well, which have now become the inevitable future of urban mobility.