British startup Imperium Drive has begun the first UK trials of Fetch, a new on-demand car-hailing service using remote-controlled driverless vehicles, combining the instant convenience of ride hailing with the flexibility and low cost of carsharing.
Fetch trials are underway in Milton Keynes, which recently launched MK:5G, the UK's first standalone 5G network. The trials will use a variety of vehicle types, from standard saloon cars to electric microcars, each equipped with Imperium Drive's proprietary remote driving software. Remote operators use 5G connectivity to switch between controlling different cars when required, with each operator assigned control of up to five cars.
Autonomous Vehicle International caught up with Imperium Drive's co-founder and CEO, Koosha Kaveh, to discover more.
Describe the service?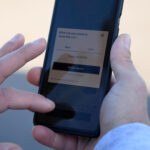 The service enables users to summon an unmanned vehicle via an app, which is driven by a remote driver to their location. The customer then drives the car normally to their destination, from where a remote vehicle operator takes over and pilots the car back to base or to the next user.
Remote driving technology is already being trialled in other countries, but Fetch is the first application in the UK. The service represents the first step toward fully autonomous vehicles operating on UK roads, with the company aiming to transition to full autonomy for car deliveries in the next five years. For short trips of up to a couple of hours, the service offers the same convenience as a ride-hailing or taxi service, but with the ability to cover greater distances at less than half the cost of services like Uber or Bolt.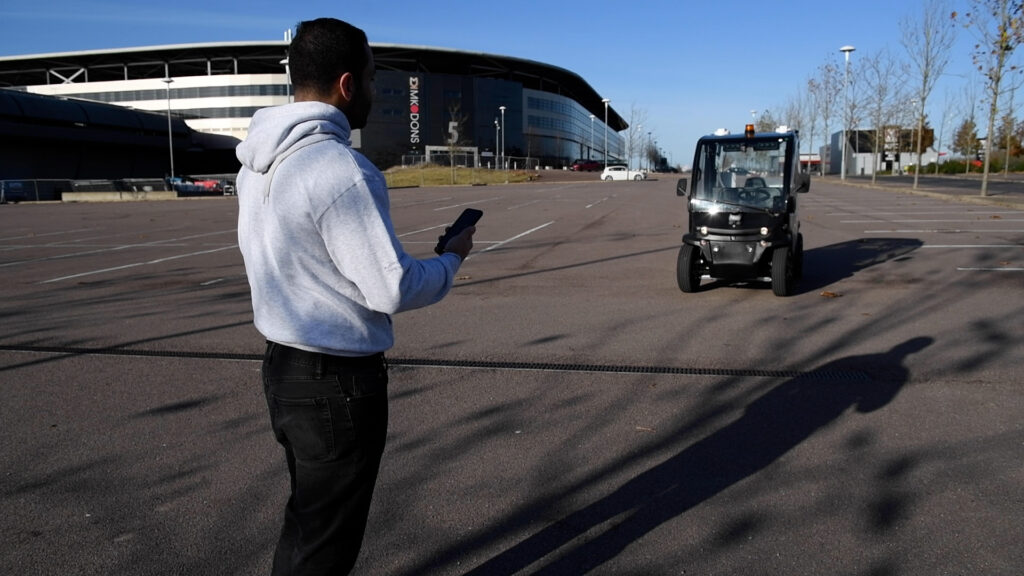 What's the business model?
For fleet operators in the carsharing and short-term rental sector, remote driving technology can significantly increase revenue per car. They can relocate cars more quickly at periods of high demand, such as during rush hour, which is key to maximizing utilization rates. They can also extend the reach of their operations to enable intercity travel, while reducing fleet management costs associated with repositioning cars when rental periods end.
Our remote operation tech allows fleet operators (car rental and carsharing operators) to boost their utilization by tapping into a new revenue pool, which is one-way trips. Our business model is to take a revenue share from the extra utilization we enable. Currently, such fleet operators are only able to offer two-way rentals (i.e. you pick up the car from location A and bring it back to location A), which serves a completely different need and market compared to one-way trips offered by ride-hailing operators (Uber, Bolt, ViaVan, etc) and taxis, of course.
Using remote driving, we can double the utilization of fleet operators by allowing them to profitably offer short-term one-way trips and also save cost on their internal relocation operational expenditure (e.g. relocation for refuelling/charging, maintenance, rebalancing, etc).
One segment we will be targeting at the start is long (>10 miles) one-way rentals. Today more than 90% of all ride-hailing trips are below 10 miles partly because consumers find it expensive to use providers like Uber for longer trips. Using remote driving technology, fleet operators can deliver a car to users and get them to be their own 'Uber' driver, allowing them to save 50% on their trip, which is a significant saving when it comes down to longer one-way trips (airports, suburban destinations, etc).
How do you enable remote-control operation?
We have a compact, low-power embedded computer and connectivity device integrated into our vehicles and a high-performance computer with a human machine interface (HMI) for the remote operator. We currently integrate our own cameras and other sensors on the vehicles. The software on the vehicle side interfaces with the vehicle's sensors and high-level control interface and sends live sensor feeds together with status and control information to the remote operator's HMI. The remote operator's control commands are sent to the vehicle and processed before being applied to the vehicle.
Unlike fully autonomous vehicles that require expensive sensors, our in-house remote driving sensor stack is very low cost. We only need four cameras, a computer, modem and a pair of antennas, which together with our proprietary software, allow us to remotely drive a passenger car.
We use cameras developed specifically for automotive ADAS applications, which we retrofit to the cars ourselves, to ensure they are installed in locations that are optimal for teleoperation. We also use GPS and GNSS sensors, for localization purposes.
We've been testing on 5G, as well as 4G, and the resolutions [for the camera streams]that we're working with are essentially anywhere between 720 up to full HD.
Currently, in terms of vehicle selection, we are driven by two factors: OEM collaboration interest; and easy interface to the drive-by-wire system. We are currently in discussion regarding a partnership with a new European EV manufacturer.
How is connectivity maintained at all times?
We have developed a suite of technologies to increase the reliability and availability of the network connection. In addition, we proactively choose a service area or routes where the network behavior is well understood by our AI-based network prediction engine. If the network degrades unexpectedly, our system is able to adapt almost instantly to ensure vehicle and road safety at all times.
This is one of the core capabilities that we've built over the past two years – understanding when a network interface or network link degrades. We call this 'link prediction', where we are able to identify a problem with the end-to-end quality of service of a wireless link a few seconds in advance, and then dynamically schedule and reroute the data flows from the vehicle to the tele operator, to maintain connection.
How do you ensure safety – what if the connection is lost completely?
Initially, we will be launching our service with safety drivers, but over the course of the next 18 months, we will be looking to remove onboard safety drivers. Over the last year, we have developed a comprehensive safety case following the guidelines of various government bodies (CCAV, Zenzic, BSI). We're also working closely with MK council to ensure extensive risk assessments and mitigation plans are in place.
On the system side, we are following the industry standards for functional safety (ISO 26262 and related standards).
If the connection to the vehicle is lost, we have safety measures in place in the vehicle, which will bring the vehicle to a safe stop autonomously (minimum safety maneuver) until the human operator reconnects and takes over.
What are your plans for fully autonomous operation?
In the short to medium term, we are offering driverless vehicle deliveries and valet parking (i.e. first and last mile of the trip that account for up to 10% of time) and get the user to do the other 90%. Our plan is to first introduce driverless car-hailing with 100% remote driving and gradually transition to fully autonomous car-hailing in the next 3-5 years as autonomy becomes more readily available.
What are your next steps? 
The fleet is currently operating on private routes around the MK Dons stadium, before the service is extended to include public roads in the next 12 months. We're currently doing a few hours of remote operation per day, which is the equivalent of around 200 miles a month. Our aim is to launch a fully operational remote-operated car-hailing service in the UK in the second half of 2022, perhaps starting with a service to Milton Keynes' main train station. Currently, commuters have to drive their own cars to the station and pay a lot of fees in parking, in order to go and work in London and come back and pick their car up in the evening.
We are also looking to partner with car manufacturers to assess its use in a variety of vehicles, from city cars suitable for urban mobility to larger cars and commercial vehicles for highway driving. As our AI-engine gains experience and the system advances with more autonomous driving features, the requirement for human intervention will diminish gradually during the vehicle delivery and valet parking, leading to the safe implementation of fully autonomous car-hailing services over time.
However, without the appropriate regulatory and legal framework, it's going to be a challenge to scale up across the country, as we will have to get individual city councils on board instead, which obviously takes more time. So we're very focused on the regulatory front right now, while our technical goal is to be able to remove the safety driver, as that's when we will achieve true profitability. These are the two big challenges or goals that we will be focusing on for the next 12 to 18 months.