Depending on who you ask, AVs will either help save the planet or massively increase greenhouse gas emissions. So which is it? Paul Willis discovers more in an exclusive feature first published in the September 2023 print edition. 
Will autonomous vehicles be good or bad for the environment? There is no easy answer to this question. The US Department of Energy discovered this as far back as 2017 when a study it commissioned on the subject found a massive variation in energy consumption depending on how you parse the numbers. 
According to the study, the widespread deployment of AVs by 2050 could result in global energy consumption levels anywhere from 90% below to 200% above what the current generation of cars on the road output.
The reason for this variability is the inordinate number of factors that could affect the emissions output of future AVs, says Scott Hardman, a researcher at the Institute of Transportation Studies at the University of California (UC), Davis.
"I don't think you can give a simple answer to this question [of environmental impact]," says Hardman. "For a start, these vehicles are not only going to be automated vehicles, they're also going to be electric. So you're going from a gasoline-powered vehicle to an electric and autonomous vehicle." 
To fully understand the impact of electrification of the powertrain, says Hardman, you need to know where the vehicle will operate.  
"For example, the emissions of an electric automated vehicle will be different in California than any other US state," explains Hardman, because of California's commitment to clean energy (currently about 60% of the state's electricity comes from renewable and zero-carbon sources).
Hardman adds, "[Emissions impact] also depends on people's travel behavior and all manner of things. So it's difficult to say if it will be worse or if it will be better. I think both outcomes are possible."
Far from academic
This variability is nicely illustrated in two studies that came out of the Massachusetts Institute of Technology (MIT) in recent months. 
One was a study published in January that found that if mass adoption of AVs takes place as many predict it will, the energy required to run their powerful onboard computers could generate as many greenhouse gas emissions as all the data centers in the world today – equivalent to the carbon emissions output of the entire country of Argentina. 
A greener way to negotiate traffic lights 

All drivers have experienced that moment of mild elation when they find themselves approaching an intersection just as the lights turn green. While for human drivers the possibility of this outcome is mostly a matter of chance, an autonomous vehicle using artificial intelligence can achieve this far more consistently.

This was the finding of Vindula Jayawardana and his colleagues in MIT's Department of Electrical Engineering and Computer Science. While their machine learning model cannot ensure everyone reaches the lights as they turn green, it can at least control the movement
of vehicles in a way that keeps traffic flowing smoothly.

The software uses a machine learning technique known as deep reinforcement learning. Through this approach the AI learns "through trial and error" what is "the best action that it should carry out at a given time to reduce emissions", according to Jayawardana.

But the AI learning model isn't only interested in its own performance, reports Jayawardana. It also learns
ow to regulate its acceleration to "enforce some control over the following human drivers by the process of car-following dynamics". This means that the AI software can "help reduce fleet-level emissions instead of just individual vehicle emissions."

For the technology to be implemented would require some kind of software update on the vehicle itself, as well as a way of accessing traffic light data. This would likely require the collaboration of local transportation authorities, Jayawardana says. Before this can happen, however, more research needs to be undertaken on the impact
of other variables.

"We need to figure out, for example, what happens if you have pedestrians jaywalking or what happens when you have different weather conditions or if the traffic dynamics change," Jayawardana explains. "More research needs to take place to reduce the uncertainties."
With its eye-catching stats, the study inevitably grabbed the attention of a wide range of media outlets, including the BBC and The Washington Post. An earlier MIT study published last summer, however, offered a more hopeful vision of how the AV emissions story could play out.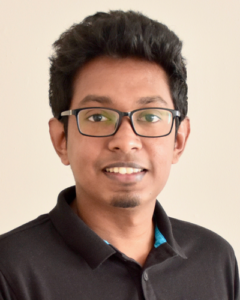 Authored by Vindula Jayawardana (right), a graduate student in MIT's Department of Electrical Engineering and Computer Science, the study demonstrated how machine learning software could be used to regulate how AVs travel through intersections controlled by traffic lights.  
According to Jayawardana and his fellow researchers, the technology could help bring about a reduction in fuel consumption of 18% and a CO2  emissions drop of 25%, if every vehicle on the road were autonomous. 
Jayawardana says he was drawn to conduct the research in part because of the possibility the AV revolution offers to reinvent the transportation network to be less polluting. 
"With AVs, we have the chance to restructure and reorganize how the road system could be and how we think about the transportation system, and that is very interesting to me." 
However, he also says that if AVs are really going to bring about the significant emissions cuts their introduction could result in, people need to be thinking about this problem now. 
Range of opinion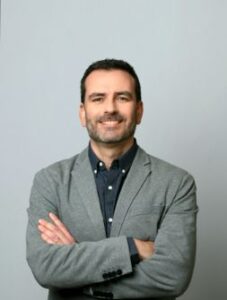 Guilherme Marshall (right), director of automotive go-to-market strategy at British semiconductor and software design company Arm, says that AV developers are indeed thinking about the problem, not least because reducing energy is not only an environmental consideration, it also makes good business sense. 
"We are involved in projects with partner OEMs looking at their generations of vehicles for 2030 with Level 4 automation, and they are all very concerned about energy efficiency," says Marshall. 
"And it's not only because of emissions. For EV passenger cars, buying decisions are often based on vehicle range, and if you have a power-hungry computer inside reducing your range, you will have a problem selling your cars in the end. 
"For commercial EVs, the more you have to charge, the more downtime you have where your vehicle is not generating revenue. So both things [emissions reductions and business requirements] are converging and pushing the industry to work together to define more efficiency." 
In reference to the MIT study from earlier this year, Marshall says he is optimistic that the massive energy drain predicted from onboard computing "will not play out exactly how modeled". His reasons for optimism can be summed up in one word: optimization. 
"The pattern you tend to see with nascent technologies is, you start by just throwing performance and power at it until the workload is well known," Marshall says. 
"Then you start building at scale and after that the industry starts to collaborate more closely to target optimization at various levels, including software and hardware, to make it more energy efficient and more cost-optimized for scale. I think that's what's going to happen with the AV industry."  
To some extent, this optimization is already happening, Marshall explains, pointing to moves such as Cruise's announcement last September that it would now begin making its own microchips as an attempt by the GM offshoot to "achieve scale at an efficiency level that is acceptable for them". 
A question of habits
One of the ways in which AVs are expected to reduce emissions is through regulating driving habits in a more efficient manner. 
This is the rationale behind Jayawardana's machine learning tool, but you need look no further than the current generation of advanced driver assistance systems to see these efficiencies already being integrated into the car's performance.
To illustrate his point, Marshall refers to the intelligent speed assist (ISA) mandate from NCAP (European New Car Assessment Programme), which is set to come into force in 2024. Under the terms of the mandate, all new cars sold in the EU will need to be fitted with ISA.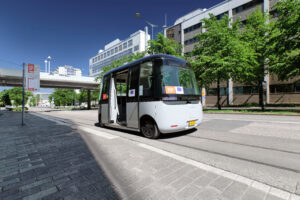 Marshall explains, "It will vary in terms of the action the car takes with the information, but it will be mandatory for all cars to at least warn the drivers of the actual speed limit. In some cases the car will reduce speed as well. So you can imagine that just by not speeding up and not having to brake suddenly, it will be good for safety as well as for emissions."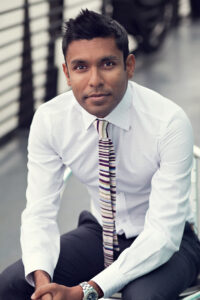 But while many ADAS functions do offer the possibility of more efficient and therefore more sustainable driving, the efficiency gains are dependent on how the technology is used, according to Dr Ashley Nunes (right), a senior research associate at Harvard University's Center for Labor and a Just Economy. 
"If we look at things like adaptive cruise control and automated braking, these technologies are certainly capable of delivering emissions reductions," explains Nunes. "But the question isn't just, can these technologies deliver on these benefits? But also the extent to which we as individuals allow these benefits to be realized."  
In other words, if drivers continue to practice inefficient driving habits like speeding, then the potential emissions benefits offered by ADAS functions will not be realized. Of greater concern to some experts are the problematic driving habits that AVs might themselves introduce. 
Chief among these is the possibility that the ease and comfort offered by AV technology will lead to drivers using their cars more. This possibility was borne out in research conducted by Hardman and his colleagues at UC Davis. 
In a 2019 survey of 940 owners of partially automated vehicles in California, the UC Davis team found that 21-35% reported that they did more long-distance travel such as weekend and vacation trips because of the cars' partially automated operating systems.  
In a separate study conducted in late 2019 and early 2020, the UC Davis team simulated the function of a fully automated vehicle by providing 43 households in Sacramento with a chauffeur service to take over the family driving duties.
They found that these households traveled 60% more miles with the chauffeur service than before, as well as dramatically reducing their use of public transportation, cycling and walking. 
Explaining his findings, Hardman says, "If you have automation assisting you it takes away a lot of the cognitive burden of focusing on so many things. And while the driver is still legally driving and should be paying attention, people relax more and are less stressed, and so because of this people are more willing to go on longer trips." 
Self-driving vehicles also open the door to the possibility of zero-occupancy travel. In UC Davis's Sacramento study, for example, more than half of the increase in vehicle travel involved sending chauffeurs on trips with no one in the car.  
These zero-occupancy journeys, known as 'zombie miles', would be highly wasteful from an emissions standpoint and would likely cancel out any gains achieved through more efficient vehicle performance, Hardman points out. 
According to Hardman, the extra emissions resulting from people driving more will far outweigh all the other factors associated with AV energy consumption, and the only way to mitigate against this will be through legislation. 
"If there are no regulations to prevent people driving, there will be an increase in emissions even despite the efficiencies," he says.
This feature was first published in the September 2023 issue of ADAS & Autonomous Vehicle International magazine – you can find our full magazine archive, here. All magazines are free to read. Read the article in its original format here.