AVL List GmbH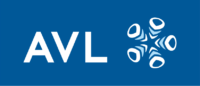 AVL List GmbH is the world's largest independent company for the development, simulation and testing of all types of powertrain systems, their integration into the vehicle and is increasingly taking on new tasks in the field of assisted and autonomous driving as well as data intelligence.
AVL is a trusted partner for OEMs and tiers looking to embrace this functionality. With our comprehensive expertise in engineering, simulation and testing as well as our testing toolchain, we can customize our offerings to meet our customers' specific needs.
We cover everything from system design, calibration and validation services, tailored software and controls development, to tools and methods for development and testing. This is designed to help OEMs realize their ADAS and AD future. With our constantly evolving partner ecosystem in the areas of test methods, content and technology we create solutions that strengthen our portfolio.