Freight mobility company Einride has begun full-time operations of its autonomous vehicle in collaboration with GE Appliances, a Haier company. This development represents, the company says, a significant step in integrating autonomous transportation into daily commercial workflows.
The operations involve the daily transportation of finished goods on up to seven shuttles per day between GE Appliances' manufacturing facility and warehouse in Selmer, Tennessee, Monday through Thursday. This, Einride states, showcases how its freight capacity as a service (FaaS) model can be enabled with autonomous vehicles, while producing zero tailpipe emissions.
This long-term deployment follows earlier pilots conducted in collaboration with GE Appliances. These initial trials took place in a gated environment at the company's Appliance Park headquarters in 2021, followed by the first public road pilot in the USA for a purpose-built autonomous, electric truck without a driver on board in Selmer in 2022.
Henrik Green, general manager of autonomous technologies at Einride, expressed pride in the partnership with GE Appliances and emphasized Einride's commitment to leading the industry in providing and deploying autonomous technology in a robust commercial use case. Green said he is looking forward to further establishing the key role of autonomous transportation in collaboration with GE Appliances and other partners across markets.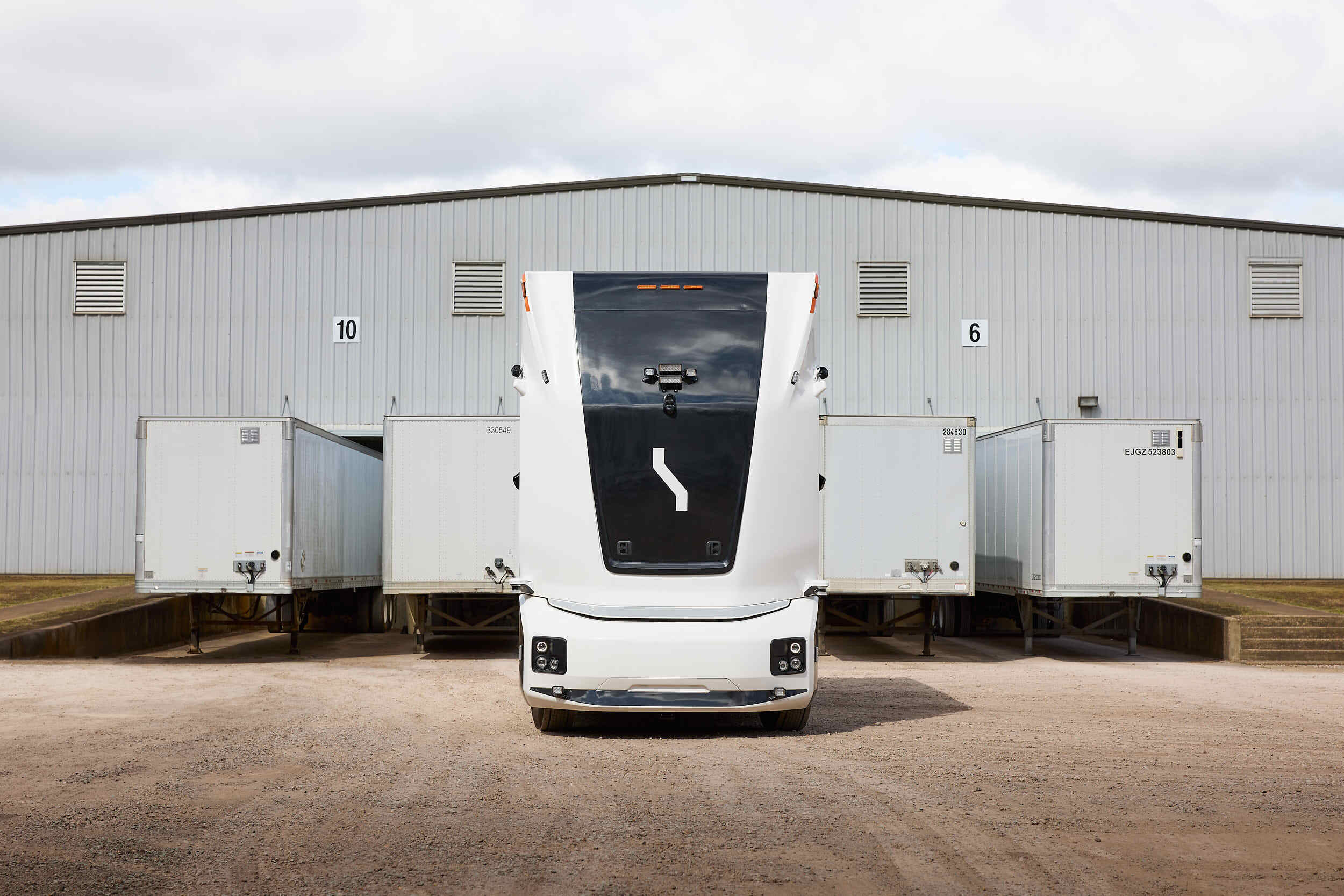 Einride's autonomous vehicle is part of a broader interoperability project in Selmer aimed at creating an automated logistics flow to enhance employee ergonomics and safety around loading docks while boosting efficiency.
Among the partners involved in this initiative are TaskWatch and Slip Robotics. TaskWatch's AI cameras play a role in triggering a control board to manage dock operations and inform the Slip robot when the Einride autonomous vehicle is ready for loading. The Slip robot autonomously handles the loading and unloading process, resulting in an 80% reduction in loading times.
Einride's connectivity partner, Ericsson, facilitated reliable communication between the vehicle and the remote operator on-site. Tiffany Heathcott, Einride's first remote operator, is stationed on-site to monitor the vehicle's operations.
"Our partnership with Einride in Selmer reflects our evolved approach to robotics and automation technology," added Harry Chase, senior director of central materials at GE Appliances. "We are moving from implementing one-off solutions addressing various challenges to creating interoperability among systems that can build consistency and streamline processes in our factories and throughout our supply chain.
"This implementation in Selmer is helping us reduce emissions, allowing our employees to focus on high value tasks, reducing traffic in congested areas to create a safer work environment, and eliminating some of the most challenging ergonomic tasks like climbing on and off a forklift and hooking and unhooking trailers. We believe robotics and automation technology should work with and for people to improve their jobs."