The autonomous tow tractor at Toulouse-Blagnac Airport in France has progressed to Level 4 of autonomous driving (completely removing any human on board) with an extended route, enabling more complex use.
The prolongation of the vehicle's route from 800m to 2000m will extend its use to more situations in the airport, such as studying baggage tracks and optimizing trajectories and maneuvers. The new route also adds challenges like narrow trajectories in the indoor area, also known as the luggage gallery, and more interactions with other traffic.
The Toulouse-Blagnac service is also an opportunity to test the EZTow on various airport infrastructure elements such as intersections, roundabouts and turning circles, and in different weather conditions like rain, fog and snow.
The step is a key part of Alyzia's (one of the airport's ground handling services) goal to serve more flights and optimize baggage handling while guaranteeing everyone's safety. The EZTow has been running at Toulouse-Blagnac Airport since late 2022. Partners in the deployment are Alvest Group, TLD and Smart Airport Systems for the vehicle, EasyMile for the driverless technology and Alyzia. The goal is to demonstrate how autonomous vehicles can optimize luggage and freight logistics. By removing any human intervention on board, cost and time efficiency, scalability and flexibility are all unlocked.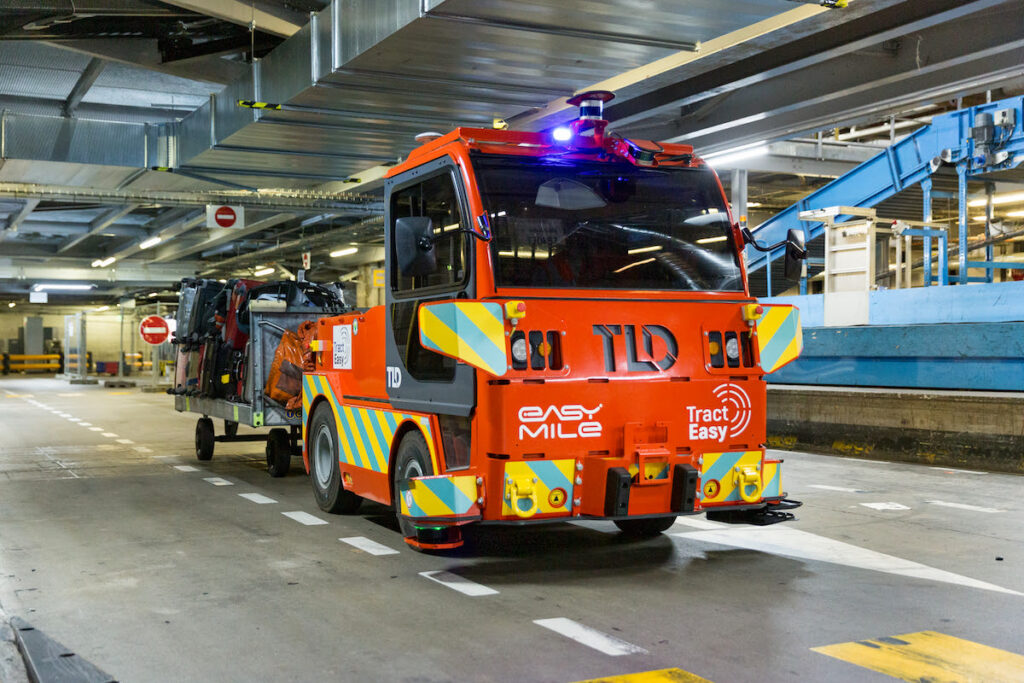 "Airport autonomous tow tractor adoption is ready for take-off," said Richard Reno, CEO of TractEasy, the joint venture between TLD and EasyMile and independent distributor of EZTow. "Now, with technology evolution, building pools of autonomous vehicle expertise and a growing understanding of and capability to address operation environment barriers in the airport market, autonomous tow tractor deployments are set to take-off, paving the way for improved safety, higher efficiency and lower operating cost at airports around the world. They have emerged as a key part of an airport's automation solution."  
For more about tow tractors, click here.