Having announced its next-generation shuttle for autonomous driving in urban environments and mixed traffic at CES 2023, ZF has also revealed a newly formed, strategic partnership with Beep, a US mobility services provider.
Over the next few years, the agreement aims to deliver thousands of shuttles to customers, partnering ZF's Autonomous Transport Systems (ATS) with Beep's mobility services and service management platform to create a single-source autonomous mobility solution.
"In order to reduce traffic-related emissions in metropolitan areas, a reduction in motorized individual transport and a simultaneous expansion of more sustainable, efficient, comfortable and affordable mobility options are required," said Torsten Gollewski, executive vice president, autonomous mobility systems, ZF.
The new, autonomous Level 4 shuttle is offered in two types – the first for use in segregated lanes and the new model, which will be used in urban environments and in mixed traffic.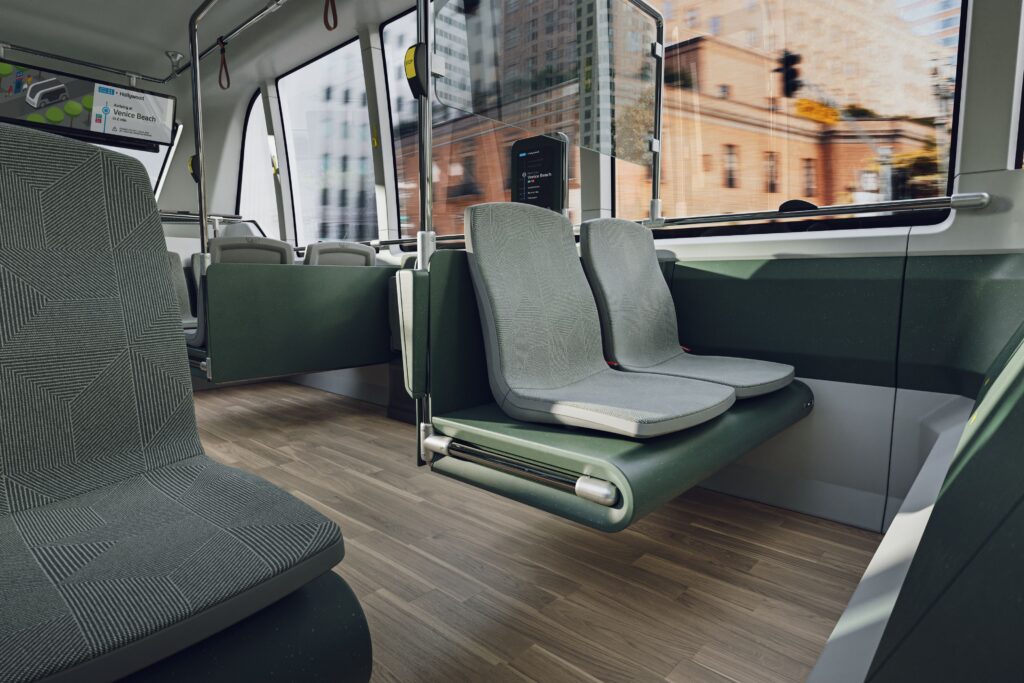 ZF's latest shuttle variant features advanced sensor technology which includes lidar, radar, camera and audio systems to deliver precise environmental detection. Additional ZF technology is also included, such as the ZF ProConnect connectivity platform to enable communication with infrastructure and the cloud.
The Virtual Driver (ZF's autonomous driving software) replaces the human driver and is responsible for processing expansive volumes of information to ensure the vehicle delivers safe driving strategies using artificial intelligence. These are then passed on as inputs to onboard actuators. Built-in redundancies ensure that the full functionality and operability of the shuttle is extremely reliable. Additionally, all ZF components and systems are certified automotive grade, meeting the high safety and quality requirements of the automotive industry and applicable cybersecurity standards.
The shuttles have selectable battery capacities between 50kWh and 100kWh, and the next-generation shuttle is capable of a range up to 128km in pure electric mode, at a maximum speed of 40km/h. The shuttle is being developed further to enable a future top speed of 80km/h.
ZF shuttles are designed to conduct operations on defined routes 24 hours a day, 7 days a week. The autonomous solution will enable public transport operators to provide passengers with a mobility service even at times when demand is low or when there is a shortage of drivers; an issue which the sector is currently facing.
Having signed an agreement with USA-based mobility provider Beep, ZF will bring the shuttle to market in the United States.
Beep specializes in planning, deploying and managing advanced autonomous shuttles for both private and public communities. Over the past three years, Beep has been testing autonomous shuttles which to date have racked up more than 100,000 road hours.
"We are excited to partner with ZF to bring their next shuttle generation to market in the United States," said Joe Moye, chief executive officer, Beep. "ZF's full suite of shuttle services, its US partner network and its automotive-grade vehicle complement our turnkey mobility networks and autonomous services technology platform. This shuttle will allow us to continue to pursue our vision of extending mobility equity and reducing carbon emissions, expanding our use cases while meeting industrial requirements for vehicle service life, performance and safety."
Smart Camera 6 for automated driving and ADAS systems
In addition to its newly formed partnership with Bleep, ZF has introduced the Smart Camera 6, a new generation of cameras for the advanced development of urban and highway automated driving and safety systems.
The Smart Camera 6 benefits from a 120° field-of-view and an image resolution of 8 megapixels, four times more than its predecessor. Improved processing power also enables advanced functions. The new solution uses the latest generation of Mobileye's EyeQ6 processor.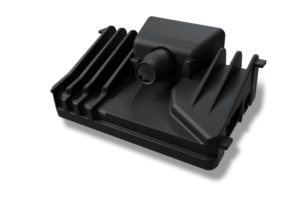 The Smart Camera 6 supports over-the-air updates to ensure it delivers the highest performance levels in addition to bringing online new function and system upgrades. The Smart Camera 6 is also fully ASIL B compliant, supporting system architectures to help provide high-level functional safety standards and meet the specific requirements of vehicle manufacturers.
In addition to the camera, ZF is meeting the market demand for more advanced features and functions using clever E/E architectures with its Image Processing Module systems – a solution which is also based on EyeQ6 processors. The systems are fully scalable by design, ranging from a single satellite camera input to up to 12 satellite camera inputs. Multiple radar, ultrasonic or lidar sensors can also be added. This enables features including AEB and pedestrian AEB, VACC, camera/radar fusion, 3D surround view, driver monitoring and interior monitoring, e-mirror and integration of ZF ADAS and/or OEM algorithms supporting full-featured driving functionality from L2/L2+ to L3, advanced driver and interior monitoring and automated parking.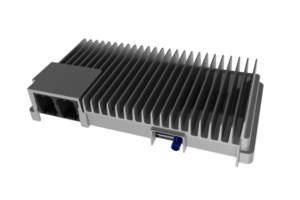 "We can offer systems that are focused on delivering popular functions such as automatic emergency braking for safety and highway driving assist for comfortable and effective ADAS functions through camera- and radar-based systems and go beyond to deliver more sophisticated systems that require multiple sensor inputs," said Jana Rosenmann, head of the electronics and ADAS division, ZF Group. "Our Image Processing Module-based systems can be configured to help meet the specific requirements of global OEMs and support multiple camera, radar and ultrasonic sensors."
The Smart Camera 6 and the IPM 6 will be ready for the start of production in 2025.