Seed funding amounting to £4m (US$4.9m) has been secured by Phlux Technology from several deep tech investors. The funding round was headed up by Octopus Ventures and included Northern Gritstone, the Foresight Williams Technology Funds and the Innovation Fund. Funds were also received from Innovate UK.
Phlux Technology, a Sheffield University spin out, has used its research into the semi-metal element Antimony, to aid in the development of a patented approach to infrared sensors to significantly improve their performance in lidar systems. The new architecture is stated to be 10 times more sensitive and to have 50% more range compared to sensors of the same type. Phlux seeks to reduce the manufacturing cost of lidar sensors while opening up mass market adoption.
"We are delighted to be leading this investment round for Phlux Technology, as this innovative breakthrough is critical to the future direction of transport, communication and emission monitoring systems," said Amy Nommeots-Nomm, deep tech investor, Octopus Ventures. "Today, there is market consolidation among the silicon-based sensor companies, precisely because they can't solve the problem that Phlux has cracked, making its potential hugely exciting."
At present, Phlux is based in one of the world's leading centers for III-V semiconductor research, with leading research and facilities at Sheffield University, and also at the National Epitaxy Facility which was awarded £12m (US$14.7m) in funding from UK Research and Innovation.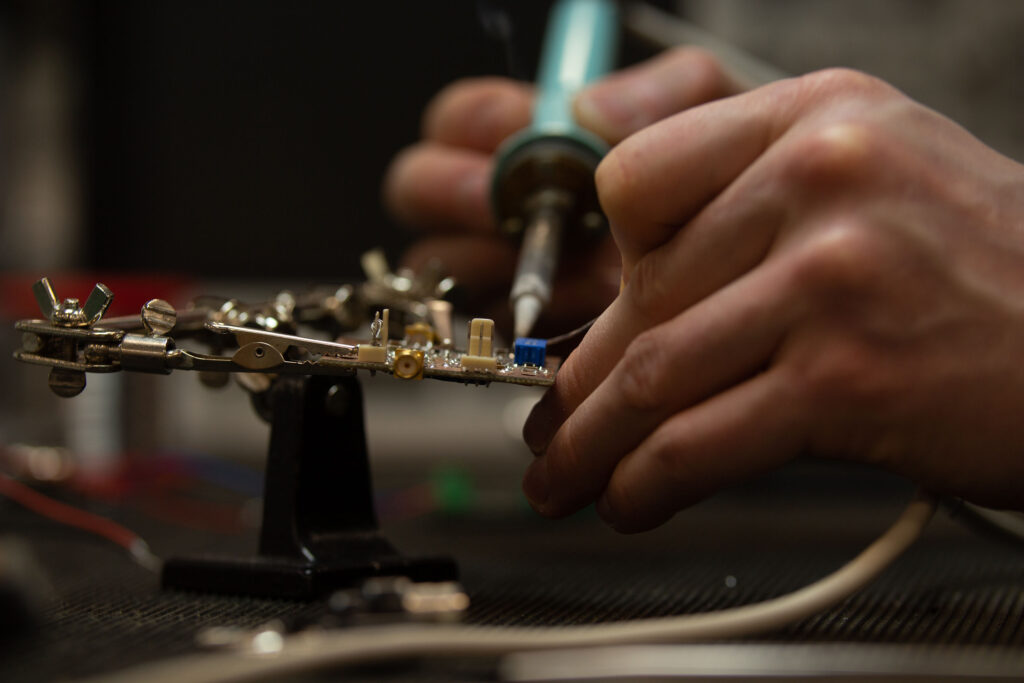 "Phlux Technology is a fantastic example of the exciting new generation of science and technology businesses in the North of England turning research into reality," said Duncan Johnson, CEO, Northern Gritstone. "The company's innovative approach demonstrates how world beating technology, with the potential to change entire industries, is emerging from the Sheffield, Leeds and Manchester triangle. Northern Gritstone exists to support and supercharge businesses like Phlux."
"Our ambition is to become the Nvidia of the infrared sensor market, starting off with delivering the world's first lidar receiver chip using Antimony," said Ben White, CEO and co-founder, Phlux. "Industry will never achieve full autonomy with lidar if it relies on silicon-based sensors, so our approach will reshape the sensor market for robotics and self-driving machines. We are delighted to be spinning Phlux out of Sheffield University at a time when it has ambitious plans to become a global center of excellence for semiconductor research and the UK is looking to demonstrate its capabilities as a global science superpower."