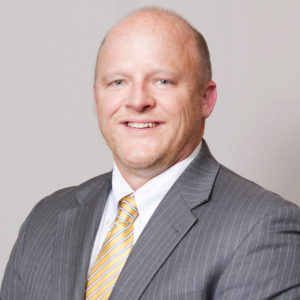 Neal Walters, product liability group leader at law firm Ballard Spahr, previews his presentation at the ADAS & AV Legal Issues & Liabilities World Congress on class-action litigation. He also looks at how the field will change when autonomous vehicles begin to be rolled out.
What will you be speaking about at the congress?
I'm going to be talking about the legal risks that are unique to the development of autonomous vehicles and ADAS. That includes anticipating the new risks that are going to be presented by changes in the mode of transportation, as we transition from a model with individual ownership toward an increased reliance on ride hailing in autonomous vehicles.
What issues do you foresee?
One of the concerns will be informational, as drivers will expect that they can relinquish control, yet at the same time have to be aware that they might need to be in control in certain defined circumstances. That places quite a burden upon the importance of the disclosures and the instruction.
Consumer expectations play a major role here. The advertising can lead one to believe that there will be a complete giving up of control, whereas that is not actually the case – we all recall the class actions filed against Tesla for autopilot. The media is fond of focusing on videos and photographs of people who are asleep in their cars. These are all examples of the natural complacency that we have to expect, so automotive companies need to anticipate those concerns, both in the design and in the important disclosures.
Have there been cases so far that are pertinent to the issues of AV and ADAS?
Indeed, we have already had some good examples. Remember, we are talking about class-action litigation, so I'm not going to point to the traditional product liability and personal injury cases – there are even more of those.
One case, which happened many years ago but is very prescient, is the MDL (multidistrict litigation) against GM's OnStar telematics service. What happened was that the government sunsetted the availability of analog signal in a transition toward a digital signal. Telematics services – which were relatively new at the time and OnStar was the leader in this segment – had been built to operate either mainly or exclusively on an analog signal, and as a result, the class-action bar took the position that there were millions of vehicles that were stranded with telematics equipment that would not be able to function.
Ultimately, the defendants prevailed in that case – they were able to demonstrate that there were individualized differences that precluded class treatment. However, it is a very interesting and prescient example because autonomous vehicles function not just through their mechanics or internal software programs, they will be connected vehicles. As a result of these vehicles relying on the connection very heavily – maybe too heavily – there will be plenty of issues associated with signal interruption, and we can anticipate that class actions will arise in that context.
Another example is the automotive industry's increased reliance on touchscreen technology to operate more and more fundamental aspects of the vehicle's operation. Ford had a very aggressive class action in the ninth circuit, and it was ultimately forced to submit to a very onerous settlement based on allegations that its touchscreen technology was defective. What's more, we can expect plenty of issues with new repair procedures – think over-the-air upgrades and personnel who have been trained historically to focus on mechanical issues, who now have to diagnose software concerns.
In your view, is the law keeping up with industry developments, or is it holding back innovation?
It's a little bit like a cat chasing its tail. Presently, under the current administration, the multiple iterations of DOT guidance have been flexible and open, and have afforded great discretion to OEMs to perform validation testing and attempt to further along this technology. Once the industry demonstrates what it's capable of and collaborates with different government agencies – and the anticipation is that the industry will do that – then the law will be modified to catch up. That also goes for when we recognize big missteps. At that point we're likely to see some political pressure because, frankly, it's a sexy issue for the media to pick up on.
How do you see the field of law and litigation changing with increasing autonomy?
There's a lot going on and it's hard to predict. The thing I'm most interested in is whether we are truly going to see a transition from individual ownership toward ride hailing, because in the latter instance, class action is going to look very different. We're no longer talking about the sale of a complex good, but of a service. We might expect in the future that there will be far fewer customers for the OEMs – they will likely be large fleet owners.
That actually makes a recall much easier to conduct, as you're not reaching out to a million different folks, you have specialization, convenience and expertise. Consequently, disputes will be confined between a rental company and an OEM. Given that the hope is that the reduction of accidents will be significant, these kinds of procedures are all going to be standardized and disputes can be worked out much more easily. That's ambitious and kind of wish list for those involved, but it's a possibility.
---
The ADAS & AV Legal Issues & Liabilities World Congress is hosted at Autonomous Vehicle Technology Expo. Find the full program for the congress, as well as rates and booking instructions on the event website.