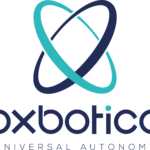 Website Oxbotica
Universal Autonomy
') } else { console.log ('nompuad'); document.write('') } // -->
') } else if (width >= 425) { console.log ('largescreen'); document.write('') } else { console.log ('nompuad'); document.write('') } // -->
We are an international startup, scaling-up rapidly (300+ and growing). Our base is in Oxford, but we are hiring in multiple countries, and have hybrid and/or flexible work arrangements (although this role will require a significant onsite presence). The problems we are solving require diversity of thought, so we are committed to, and welcome diverse backgrounds and individuality.
You will be part of the Localisation and Mapping Team family, working on state-of-the-art state estimation technologies that are at the heart of our navigation stack.
We develop robust and reliable systems that operate across multiple domains (e.g., mining, solar farms, ports, and on-road shuttles). Whether it's vision-only, laser-only, radar-only, or combinations of these modalities, we ensure that we develop the tools and techniques that will allow us to scale.
This role is about owning, growing, and further developing our calibration technologies within the company. It will involve consolidating existing tools, developing new methods for lifelong calibration of a growing fleet across all sensing modalities, with an emphasis on how this will be done at scale. It will involve owning the tooling and infrastructure to make this happen, while at the same time remaining aligned with the core foundational stack.
Requirements
Joining us as a Senior Software Engineer (Calibration) as part of the Localisation and Mapping team you will be responsible for:
– Building a calibration team that adheres to Oxbotica's Leadership Principles.
– In conjunction with our Vehicle design team, defining the calibration strategy that will allow us to scale at velocity.
– Developing calibration software for our heterogeneous fleet of vehicles, with a heterogeneous mixture of sensor types.
– Owning the tooling and infrastructure necessary to deploy across the fleet.
What you Bring:
– Demonstrable experience in developing sensor calibration technology.
– Demonstrable experience in managing / facilitating teams in complex software engineering and systems environments in companies that have an all consuming growth mindset.
– Strong leadership skills gained through experience in technical management.
– Demonstrable experience with either modern C++ or Python
Extra kudos if you have:
– A deep understanding of robotics as a system.
– Understanding of the physics of sensing technology for autonomous vehicles (i.e. LiDAR, RADAR).
– Significant experience in software development and delivery
– Delivered a product/application/service to a customer (including business, internal or consumer customers)
Benefits:
Competitive salary
Company share programme
Hybrid and/or flexible work arrangements (however this role requires a substantial onsite presence around Oxford)
£3,000 flexible benefits including private medical insurance, critical illness coverage, life assurance, EAP, group income protection
Funded relocation support
Fully funded Visa sponsorship if required
A salary exchange pension plan
25 days annual leave plus bank holidays
A pet friendly office environment
Safe assigned spaces for team members with individual and diverse needs
About Oxbotica
At Oxbotica, we're fuelled by a bold purpose: to make the Earth move.
From passenger shuttles to industrial vehicles; from congested city streets to mines, our industry-leading autonomy software platform enables any vehicle to operate itself safely, securely and efficiently. We call it Universal Autonomy. It is changing how people and goods move.
We are a world-class team guided by a shared vision to bring the benefits of autonomy to our customers and users. Using our skills, experience and diversity, we are solving the most exciting and important technological challenges of our times, and creating a safer and more sustainable future for people and our planet.
Our 300+ (and growing) team members in the UK and Canada are building, scaling and commercialising our universal autonomy software to serve immediate market and deployment opportunities.
We're seeking bold, creative, hyper-skilled people to join us. Come create the future of autonomy with us at Oxbotica. Become an "Oxbot".
Our Culture
At Oxbotica, our diverse and inclusive culture fuels our growth. We celebrate individuality, foster an environment in which trust and respect flourish, and believe that innovation thrives when powered by different perspectives, experiences and ideas. Our purpose, values and principles anchor us as we grow.