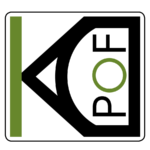 We're a fabless semiconductor company founded in Madrid in 2010
') } else { console.log ('nompuad'); document.write('') } // -->
') } else if (width >= 425) { console.log ('largescreen'); document.write('') } else { console.log ('nompuad'); document.write('') } // -->
Tasks and Responsibilities:
Specification of the analog and mixed signal blocks that are embedded in the system (ADC, DAC, PLL, data interfaces, optoelectronics …).
Design (from schematic to full verification at extracted level) of the analog and mixed-signal blocks in sub-nanometric CMOS processes. It means being involved in the full AMS design flow: system-level design, schematic, layout and full verification.
Definition of layout guidelines for layout engineers and review of their work.
Collaboration with the test engineers for the testing definition of the fabricated ICs.
Review and analysis of lab characterization data for validation and correlation with simulation results.
Assist with the integration of the complete analog subsystem to be used in complex mixed-signal design within integrated digital logic. This will include mixed-signal verification with the digital processing
Research on new architectures and efficient solutions for the future products of the company and generation of new patents
Requirements:
MSc/PhD in Electronics, Electrical, Computer Engineering or relevant field.
At least 5 years of experience in similar tasks.
Desirable Competencies:
Dynamic person with motivation and taste for his or her work: analytical, organized and with high personal motivation, ready to integrate into a young team.
Experience in delivering successful design in silicon: product definition, characterization, qualification and productization.
Experience on designing full-custom analog IP blocks in sub-nanometric CMOS technology (65nm/28nm or below), as well as with analog and mixed-signal IC EDA tools, such as Cadence or Synopsys.
Excellent written and verbal English communication skills.
Place of work
Tres Cantos headquarters (Madrid, Spain).
We will also consider the option of 100% remote working as a function of the candidate's profile.