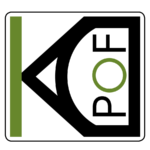 We're a fabless semiconductor company founded in Madrid in 2010
') } else { console.log ('nompuad'); document.write('') } // -->
') } else if (width >= 425) { console.log ('largescreen'); document.write('') } else { console.log ('nompuad'); document.write('') } // -->
Tasks and Responsibilities:
Improvement of the test programs used in production, to optimize the test time, coverage and yield, while guaranteeing product reliability.
Analysis of production data (test results, PCM, etc.)
Processing of wafer test data for generation of wafer maps used for assembly.
Definition of test flows for specification of parametric limits and criteria for functional pass/fail.
Participation in the definition and execution of reliability tests and qualification flows.
Participation in specification and review of the wafer sort and final test PCBs and the test programs used to implement the production testing of the company's products.
Participation in analysis of customer returns and field returns.
Participation in risk analysis (like FMEA) and definition of the control plan.
Interfacing with test equipment vendors and support equipment vendors.
Participation in production test installation and debug
Working in close collaboration with R&D team.
Requirements:
4-year experience in a similar job position.
Electrical and Electronic Engineering or equivalent degree
Knowledge of ATE programming languages, such as IG-XL.
Electronic engineering knowledge, analysis of PCB schematics.
Use of laboratory equipment like oscilloscopes and power supplies.
Knowledge of version control and issue tracking software.
Knowledge of a Hardware Description Languages (Verilog or VHDL).
Desirable Competencies:
Knowledge of Teradyne testers (J750, Flex, UltraFlex) is welcome.
Knowledge of automotive qualification (e.g. AEC-Q100) is welcome.
Experience in embedded programming, using both high level programming languages (C/C++) as well as assembler is welcome.
Knowledge of other languages (M4, R, TCL, Python, Matlab, Visual Basic for Applications, shell scripting languages) is welcome.
Fluent written and verbal English communication skill is a must: all internal documentation is written in English.
Place of work
Tres Cantos headquarters (Madrid, Spain).
We will also consider the option of 100% remote working as a function of the candidate's profile.