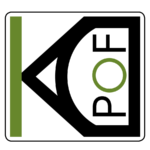 We're a fabless semiconductor company founded in Madrid in 2010
') } else { console.log ('nompuad'); document.write('') } // -->
') } else if (width >= 425) { console.log ('largescreen'); document.write('') } else { console.log ('nompuad'); document.write('') } // -->
Tasks and Responsibilities:
Development of the continuous integration tests of the microprocessor firmware during ASIC prototyping.
Participate in specification and review of the PCBs used to implement the production testing of the company's products.
Participation on the development of technology evaluation vehicles as well as software development kits.
Automatization of laboratory tests and measurements using programming languages like Matlab, TCL, Python.
Requirements:
Required title: MSc in Computer Science, Engineering or relevant field.
Required expertise: at least 3 years in similar tasks.
Desirable Competencies:
Experience in embedded programming, using both high level programming languages (C/C++) and assembler.
Knowledge of Real Time Operating Systems and experience in software development for time-bound systems.
Capable of working in code optimization (memory footprint and execution time).
Electronic engineering knowledge. Analysis of PCB schematics.
Knowledge of other languages (M4, R, TCL, Python, Matlab, Visual Basic for Applications, shell scripting languages).
Problem-solving, and debugging skills are a must.
Comfortable in a bare-bones programming environment.
Use of laboratory equipment like oscilloscopes and power supplies.
Fluent written and verbal English communication skill is a must: all internal documentation is written in English.
Place of work
Tres Cantos headquarters (Madrid, Spain).
We will also consider the option of 100% remote working as a function of the candidate's profile.