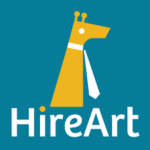 Website Blue River
Pioneering Intelligent Machinery
') } else { console.log ('nompuad'); document.write('') } // -->
') } else if (width >= 425) { console.log ('largescreen'); document.write('') } else { console.log ('nompuad'); document.write('') } // -->
HireArt is helping Blue River Technology find a highly skilled Autonomous Software Field Test Technician. In this role, you'll be responsible for defining, developing, and performing feature-level testing on machinery and test set-ups. You'll contribute to the development of technologies that will be revolutionary in robotic and computer vision-based systems for agriculture.
The ideal candidate has a Bachelor's degree or higher in Engineering, 3+ years of experience testing high-tech vehicle, robotic, or agricultural products, and experience with Linux.
As an Autonomous Software Field Test Technician you'll:
Build detailed test plans and compile and analyze test results.
Formulate conclusions and make recommendations.
Work closely with all Blue River and John Deere engineering teams to establish holistic tests and drive feature improvements.
Plan and guide the integration of complex multi-disciplinary robotic systems.
Evaluate product failures using advanced engineering techniques.
Integrate and/or install software at a system and subsystem (component) level.
Perform exploratory testing to understand potential test plan gaps.
Requirements
Bachelor's degree in Engineering
3+ years of experience testing high-tech vehicle, robotic, or agricultural products
Linux familiarity, including script programming, CANbus networking and Ethernet networking
Experience translating system and customer needs into testable requirements
Scrappiness and perseverance, with a demonstrated ability to be successful in uncertain situations
High degree of agility and creativity to adapt and react to learnings
Ability to maintain good rapport with customers and vendors
Ability to work independently and as part of cross-functional teams
Preferred qualifications:
Familiarity with maintenance, repair, and reprogramming of heavy equipment
Experience operating or designing various types of agricultural machinery
Experience debugging electro-mechanical (actuators, valves) or perception systems (cameras, radar, lidar)
Proficiency in microcontroller programming, using Parker, Danfoss, or similar
Experience with code build deployment systems (Github/Gerrit, Jenkins, Artifactory)
Skills in Python and C++