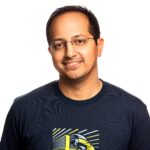 Although driverless trucks may be a few years away, highly automated driver-in systems can provide substantial benefits today, including improved safety, enhanced driver comfort and significant fuel savings, according to Dr Anurag Ganguli, VP of R&D, Plus
') } else { console.log ('nompuad'); document.write('') } // -->
') } else if (width >= 425) { console.log ('largescreen'); document.write('') } else { console.log ('nompuad'); document.write('') } // -->
Describe Plus – how does it differ from other self-driving truck companies?
Plus is a global autonomous driving technology company working to make trucking safer, easier and more sustainable, starting today with a driver-in solution and evolving into a future with driverless trucks.
There are several ways in which we differ from other autonomous trucking developers:
We are the first to launch a commercial product – our driver-in solution, PlusDrive; we have adopted an evolutionary approach to deploying our autonomous driving technology, which starts with a driver-in product today and a driver-out product in the future; and we have global deployments across the US, Europe (where we're co-developing autonomous trucks with Iveco) and China.
Our focus on autonomous trucking is motivated by trucking's significant impact on society and the economy. Trucks move over 70% of the goods we eat and use every day. As we've seen during the pandemic, trucking is critically important to our economy and our lives. Yet it is also one of the most challenging jobs. There is a very clear business case for autonomous trucks to help improve safety, reduce operational costs and improve sustainability.
Autonomous trucking technology is fundamentally different from passenger cars and other vehicle types. Therefore, a focus on trucks is helpful for three key reasons: trucks operate very differently given their size and mass; driving behavior around trucks is very different from other vehicle platforms; and trucking has its own ecosystem from drivers to truck OEMs.
Describe your own role and what it entails
I lead the R&D and perception teams at Plus. My team works on perception and adjacent areas including localization, offline event mining to provide continuous improvement of machine learning models, diagnostics and calibration. In addition, I lead efforts on Level 4 technology development and collaborations with academia. Autonomous driving is one of the most complex engineering challenges of our generation, so I am excited to leverage my automotive research and AI expertise to work with a talented group of deep learning and computer vision researchers and software engineers to enable autonomy for commercial vehicles.
How can automated driver-in systems help us reach fully autonomous operation?
We have a two-step evolutionary strategy to reach fully autonomous operations. Step one of the strategy is to deploy PlusDrive, a highly automated driver-in product, which we began last year. PlusDrive allows fleets to start taking advantage of the benefits of autonomous driving technology today – increased safety, improved driver comfort (and increased driver retention), and an estimated 10% fuel savings, which also means reduced carbon emissions. It also helps build confidence and acceptance of autonomous trucking technology by consumers and regulators.
Step two of the strategy is to use the data collected from the deployment of PlusDrive to continuously build, measure, learn and validate our technology for true driverless operation. As data is collected, we discover edge cases through a process known as event mining. These events could include uncommon objects encountered on the road, different kinds of construction zones, road user behavior, and others. The data and the scenarios are simulated and augmented to create a more comprehensive suite, and then this augmented data is used to update our models and software, which is then deployed as an over-the-air update.
Our system learns from real-world experience collectively and becomes more intelligent with every single mile. The improvements in software and hardware powered by big data will eventually lead to scalable deployment of fully driverless trucks.
That said, shippers are confronting increasing driver shortages and rising fuel costs today. We are proud to be able to offer them PlusDrive now to help address these critical issues.
Plus claims its national upfit program can deliver Class 8 semi-autonomous trucks within a day – how?
Our national upfit program is supported by a national installation and maintenance partner, Velociti. We've worked closely with Velociti for a while now. They have extensive technology installation experience, having done this for shippers and truck fleets for over 20 years. Through Velociti's national service network and the extensive work we've done together to streamline the installation process, we're able to help fleets turn a traditional truck into one equipped with the semi-autonomous capabilities of PlusDrive within a day across the US.
This is extraordinary and has been made possible through a number of efforts. First, we designed the PlusDrive product to use a discrete, modular sensor suite that makes it easy to install and maintain. Second, we developed several innovations in our software to support the rapid system installation time. One such example is that of autocalibration – PlusDrive supports autocalibration of its entire suite of sensors based on natural driving over a relatively short distance. Third, we created specialized software tools, processes and training programs to assist with seamless, error-free installation of PlusDrive components.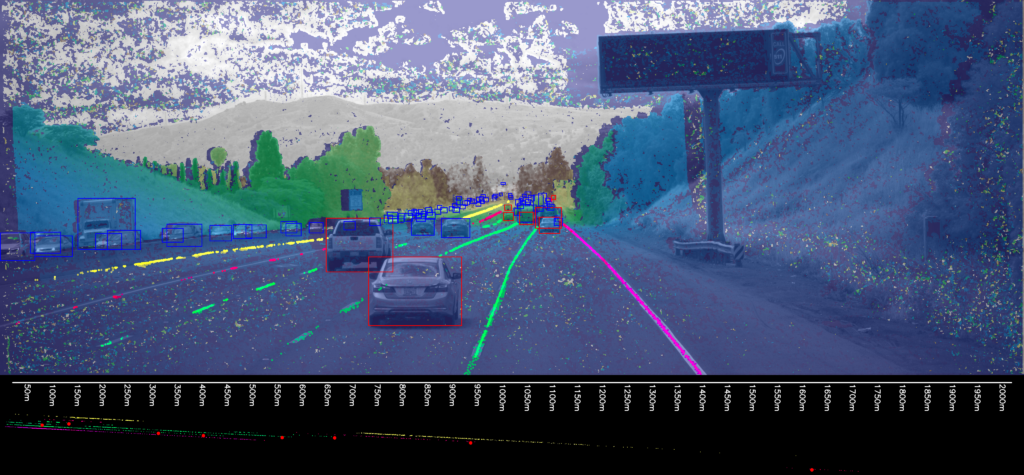 Describe PlusDrive – what sets it apart?
The concept of PlusDrive is unique in the commercial vehicle industry. It takes our autonomous driving technology and governs it for a driver-in application.
Truck driver shortage and rising operational costs are the top two issues logistics companies and shippers around the world are confronting today. They want to start enjoying the benefits of autonomous driving technology today, not wait years until a fully driverless truck is available. That's why PlusDrive is such a compelling solution, offering improved safety, fuel economy and sustainability, and enhanced comfort.
PlusDrive uses a combination of cameras, radar and lidar to provide 360° sensing. The front sensing cameras are mounted behind the windshield; side cameras, lidar and radar are integrated into the side mirrors, sensing what's happening next to and behind the truck; in addition, a radar is mounted on the front bumper.
Our algorithms are continuously optimizing for fuel economy, with commercial pilots showing that PlusDrive offers at least 10% fuel savings and therefore similar rates in reduced carbon emissions. The system achieves predictive fuel optimization based on deep knowledge of vehicle, road and traffic conditions, and trailer weight. For example, our technology can safely minimize fuel usage by optimizing braking and throttling in all road gradients, curvature and traffic conditions, including stop-and-go traffic. And we leverage our perception system, which can accurately track stationary and moving obstacles at long range to consistently operate the truck at fuel-optimal speeds on highways.
In addition to providing immediate value to our customers in improved fuel efficiency, driver comfort and safety, PlusDrive enables us to collect valuable data that helps in continuously improving the performance of our deep learning models and software. Our approach to collecting such data is based on what we call 'event mining'. Event miners are software components within PlusDrive that are constantly monitoring for interesting and informative pieces of data. This can include a potential false positive from perception, an aggressive cut in, a rare weather event, abnormal road surface conditions and rare vehicle types of objects on the road.
How and when do you plan to go fully autonomous?
We have gathered data through a number of driverless pilots, the first in 2018, and more recently last summer. While this shows we have technology that's capable of operating a driverless truck, having the regulatory and public support to launch driverless trucks commercially would require proof that they're statistically safer than human drivers.
The key question is, what's the best way to get there? At Plus, we think two things are key:
Testing needs to be expansive and cover all the different road conditions, weather and elevation, which is what we've been doing; and by first launching a commercial semi-autonomous product now, it allows us to accumulate the billions of real-world miles of experience that's needed. Large fleet customers are already operating PlusDrive. We're excited to continue to expand the carriers and shippers we serve around the world, and to partner with truck OEMs, Tier 1 automotive suppliers, regulators and industry friends on the safe deployment of autonomous trucking technology.
What are the main challenges presented by fully autonomous operation at scale?
Mass deployment of our driver-in product requires innovations in multiple areas, including sensors, compute, software, data management and safety.
Sensing needs to be designed with considerations of performance but also cost and installation ease and time. Software best practices have to be followed to optimize deployment on an automotive-grade computational platform. Every design choice from auto calibration technology to the role of maps has to be made considering the end-user interaction and future maintenance. Different customers have varied requirements on what kinds of data to collect and use. We can derive out of them, which requires a comprehensive data management strategy. Last but not least, safety while using our system is paramount. So, we have integrated multiple ways of ensuring that the driver is attentive while using our system. 
Don't miss Anurag's presentation, 'The road to mass deployment of highly automated trucks' at the inaugural ADAS & Autonomous Vehicle Technology Expo, September 7 & 8, 2022, San Jose, California! And sign up for your free copy of the September 2022 issue of ADAS & Autonomous Vehicle International, which will include a full-length version of this interview.