As companies look to expand the operational design domains for Level 5 autonomous vehicles, crash testing is highlighting some unexplored scenarios for passive safety to address – and a need for reforms to streamline future development. Alex Grant discovers more in an exclusive feature first published in the September 2023 print edition. 
At the crossover point of electrification and autonomous driving, the automotive industry has an unprecedented opportunity to rethink the way vehicles look. It's a transition that removes the packaging constraints of bulky combustion engines and driver controls while enabling designers to focus on maximizing space and comfort for occupants. However, it also requires some novel approaches to passive safety. 
"Development of autonomous mobility technologies is accompanied by a continuous evolution of regulations. But current regulations do not ensure full coverage of all safety aspects for all new types of vehicles, functions and technologies," says Siham Benmhalla, team leader of safety at Gaussin-Macnica Mobility (formerly known as Navya).
The company sets vehicles' safety targets based on their operational design domain (ODD), such as the speed, weather and road layout, as these define the typical scenarios they would encounter and how they should respond to them – particularly if that behavior affects occupant safety. Ongoing development is underpinned by studying data from the company's deployed global fleet.
"Having a 'mature' regulation that frames this field will be very helpful for companies like ours," Benmhalla continues. "Today, we follow these evolutions of regulations that are not completely adapted to our vehicles, such as the new [type approval] regulation (EU) 2022/1426 of fully automated vehicles. The objective [of our internal technical processes] is to ensure comfort and safety in all use cases and use conditions defined as a target for our projects."
Percentage game
In the USA, Zoox has spent almost a decade developing its bespoke robotaxi to meet the same Federal Motor Vehicle Safety Standards (FMVSS) as human-operated vehicles. Components have been sled-tested and the design fine-tuned through thousands of virtual impacts before the first prototypes were built in 2018. The first physical crash tests began a year later.

Director of homologation Amanda Prescott says the vehicle is now self-certified to meet FMVSS 208 (occupant safety), 214 (side impact) and 305 (electric powertrain integrity) requirements, despite presenting some atypical design challenges. Its short overhangs, used to minimize the turning circle, focus crash energy into a small area where it is partially absorbed by the structure of the electric drive unit, and federal standards were deemed inadequate for the two rows of inward-facing seats. 
"The frontal and side crash performance standards include a variety of tests for the 5th percentile female and the 50th percentile male. FMVSS 305 is tested simultaneously with the occupant protection crashes and adds an additional test to replicate a high-speed rear impact," explains Prescott.
"Zoox has internal targets for male and female rear-row occupant performance in these same crash tests. This is above and beyond what is required by FMVSS [which assesses only the front row] and is part of our commitment to safety."
Structural optimizations are supported by technology on board. The vehicle will only begin a journey once in-cabin sensors and infrared cameras have ensured all occupants are wearing seatbelts correctly. It can also detect the velocity and direction of imminent front or rear impacts, pre-tensioning seatbelts and deploying airbags in an optimized order to protect occupants. 
"Our vehicle does not have a steering wheel or instrument panel from which to deploy airbags, and our two rows of seats are facing each other. Our novel airbag system deploys from the roof between the two rows and provides side-impact and ejection protection, a reaction surface for frontal airbags, and separation between the two rows of occupants," Prescott continues.
"Finally, because our vehicle does not have brake or accelerator pedals, the risk of lower leg injuries associated with these components in human-driven vehicles is eliminated."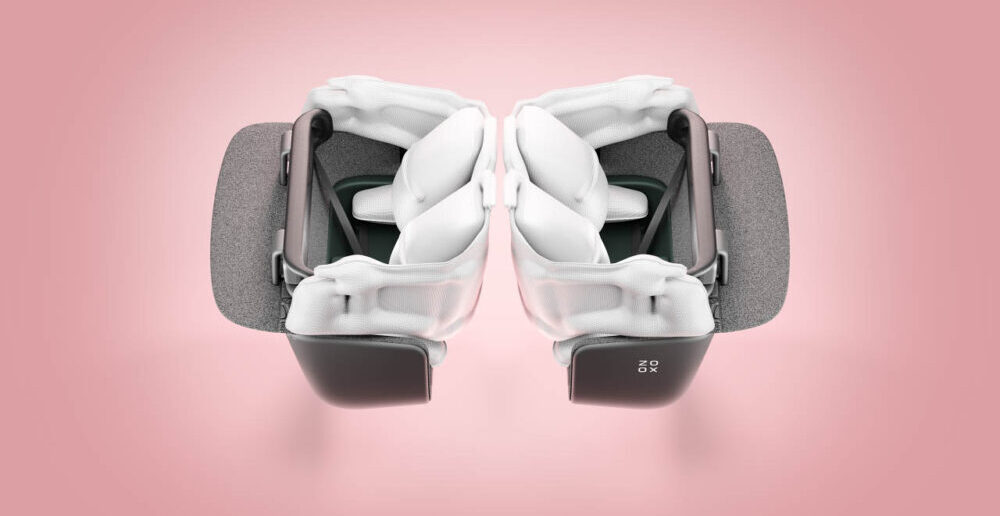 Structural integrity
Passive safety was a significant focus for WorldAutoSteel, the automotive group of the World Steel Association, during development of its robotaxi concept vehicle. The Steel E-Motive, which has long- and short-wheelbase versions, was developed with Ricardo to show how advanced high-strength steels could be used for sustainable, comfortable and economical robotaxis by 2030. 

The vehicle has an intended top speed of 130km/h; technical director George Coates says it was important to ensure that the structure could protect occupants, even in highway use. "When we looked at the concepts released by OEMs and disruptors, we didn't see a lot of information on actual safety results. The more we dug into it, what we tended to learn was that many companies were potentially relying on active safety systems to avoid or mitigate the extent of a crash, or alternatively limiting maximum vehicle speed to minimize occupant injuries," he explains.
"We didn't think that was good enough, because as you deploy these vehicles you're going to be in mixed-mode traffic situations and there will be accidents. To make these vehicles relevant we decided to develop a passive safety structure, as you would in any normal vehicle today, to be able to handle those events."
Both concepts are designed to share components and engineering to reduce costs, which means the safety challenges of short overhangs and a large, open cabin are common too. Development targeted conformity with seven US NCAP, IIHS and FMVSS front-, side- and rear-impact tests while also assessing performance against protocols from Euro NCAP, NHTSA and China's GB 38031 standard for battery protection. 
With input from the group's 18 members, the solution uses 64 high-strength steels. The structure includes a large door aperture with wide A and C pillars protecting front and rear occupants, and B pillars integrated into the opposing scissor doors. Beneath the cabin, battery modules and the power distribution unit are mounted into an integrated, lightweight carrier frame and protected by a double-walled panel with an air gap and roll-formed tubes behind the sills. 
Development also highlighted a need for novel 'glance beams' to deflect the vehicle away from the impact during the IIHS's Small Overlap Rigid Barrier (SORB) test, which Coates says results in a smaller energy pulse being transmitted to occupants. The project's results were shared with the IIHS, to inform future standards.
Coates continues, "The IIHS intrusion targets are all based on human-operated vehicles. They're looking at dimensions from, for example, the pedals to the feet, the steering wheel to the body or the vehicle side to the head. A lot of those change with a rear-facing occupant and this very short overhang. 
"When we met with IIHS and others, we developed a list of intrusion targets that would maintain a certain amount of space between the end of the impact and the battery, or the deformation to the door ring to the passenger. We were able to meet that minimum requirement in all cases, [meaning that] we never impact an individual or disrupt the battery in any of these load cases that we evaluate."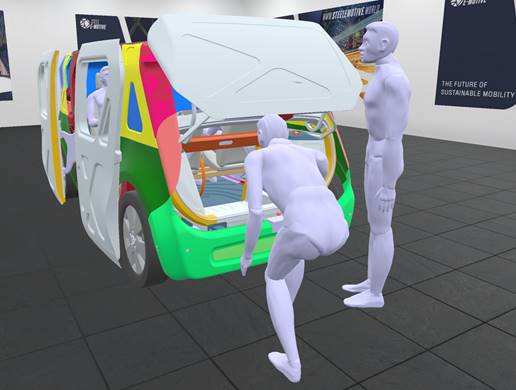 Regulatory overhaul required
In the meantime, outdated regulations can be a cause of development bottlenecks. Filip Novotný, chief test engineer at TÜV Süd, points out that autonomous vehicles have to meet UNECE requirements for crashworthiness, occupant protection and structural integrity, despite reducing the human error element from collisions. However, he adds, new seating positions are pushing the boundaries of what's possible with current restraint systems and crash dummies. 

TÜV Süd is conducting virtual and physical testing of occupant-to-occupant interaction and different seating positions, and future passive safety regulations will have to adapt, he says. For example, the Working Party on Passive Safety (GRSP) – a subsidiary of the World Forum for Harmonization of Vehicle Regulations – is discussing changes to UN Regulation No. 14, affecting safety belt anchorages for future vehicles.
"This proposal introduces alternative positions for anchorage points fitted to the seat structure," Novotný comments. "UN Regulation No. 14 is just one of many interconnected regulations that would need to be amended. Therefore, implementing alternative seating positions involves changes not only to safety belt anchorages but also to other regulations related to occupant protection, crashworthiness and structural integrity."
In the USA, NHTSA has bypassed some of those challenges by offering companies exemptions from non-applicable FMVSS features, but these are issued on request. For example, in February 2022 GM's Cruise petitioned for an exemption from requirements related to driver controls to enable the Origin robotaxi to be put into service. 
The need for reforms hasn't gone unnoticed. Having invited comments from the industry, in March this year NHTSA amended the FMVSS, noting that development and testing of autonomous driving technologies was already underway in 40 states and the District of Columbia. Its aim was to resolve ambiguities in legacy terminology, which differentiated between drivers and passengers and assumed that occupants face forward. 
Although NHTSA acknowledges that exemptions could still be required, the current changes are aimed at enabling faster development times while simultaneously reducing the weight of Level 4 and Level 5 autonomous vehicles. 
Veronica Morales, a spokesperson for the organization, explains, "This rule updates the occupant protection FMVSS to account for vehicles that do not have the traditional manual controls associated with a human driver, because they are equipped with automated driving systems. It marks the nation's first final rulemaking related to [automated] vehicles."
In parallel, the NHTSA is part of ongoing research investigating the largely unknown biomechanical responses and injury mechanisms for reclined and rear-facing passengers. Closing those knowledge gaps will help assess the biofidelity of virtual human body models and crash dummies. Initial studies have suggested modifications to the Thor-50M 50th percentile male dummy, which includes protecting wiring from damage.
TÜV Süd's global head of autonomous driving, Christian Gnandt, believes future reforms will play a vital role in helping the technology mature. "Regulators, autonomous vehicle developers and safety assessment companies such as TÜV Süd are already working together to provide a holistic approach to establish safety of AVs," he says.
"However, it is crucial to harmonize regulations, standards and best practice worldwide. Legislation should take the lead: legislators should create a framework that enables technology development."  
Post−crash 

Passive safety doesn't stop at the point of impact, and developers have recognized the need to rethink post-crash performance. WorldAutoSteel's George Coates says damaged models of Steel E-Motive's vehicle were examined in immersive virtual reality, ensuring that the door ring was intact enough to allow passengers to disembark easily after a collision. 

"There could be fatalities involving a BEV where the battery has been disrupted and there's leakage or a fire, but deformation to the door ring prevented those passengers escaping. If you damage the battery, you want to make sure that you still have the ability to get people in and out, so minimizing deformation of the door ring was a key objective of ours." 

Those considerations were an important part of the development cycle of Zoox's robotaxi. Crash testing ensured the exterior lights stay on, the HVAC system shuts down to avoid drawing hazardous fumes into the cabin, and the doors open after a crash. The company is also providing training for first responders to help them locate critical safety features after a crash. As a backup, the side airbags are printed with detailed instructions to help first responders assist occupants as quickly as possible.
This feature was first published in the September 2023 issue of ADAS & Autonomous Vehicle International magazine – you can find our full magazine archive, here – all magazines are free to read. Read the article in its original format here.