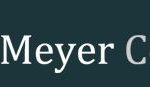 Website ROLAND MEYER CONSULT
Software Expert resourcing for Digital Solutions in Automotive
job description summary:
Development and DevOps of an Digital Twin Framework for autonomous vehicle components.
Agile Software Engineering together with corporate digital colleagues and external Consulting Teams. Learn and work with innovative analytics- simulations- and knowledge graph technol ogies. Become part of an international far reaching autonomous driving digital twin platrom project.
Technology and Methods: DevOps, CI/CD, Scrum, Java based programming, Cloud, IoT, Telematic.
Lass uns DIGITALISIERUNG umsetzen!
Für das Team im Digital Twin Center of Excellence (CoE) in der Digitalisierungsabteilung eines führenden Technologiekonzerns, unterstütze ich die Suche und Besetzung mehrerer Vakanzen "Senior Digital Twin Engineer" und "Digital Twin Engineer".
Fokusthemen im Konzern sind z.B. IoT, AI, Big Data, Teleinformatik, Robotik, Prozessautomatisierung, Cloud und Smart Supply Chain.
Kommen Sie als Senior Digital Twin Engineer in unser TEAM!
IHRE AUFGABEN im CoE Digital Twin umfassen z.B.:
+ Sie unterstützen den Aufbau, die Betreuung und Pflege eines übergreifenden Digital Twin Frameworks bestehend aus wiederverwendbaren Software-Bausteinen und -Anbindungen
+ Gemeinsam mit internen und externen Partnern entwickeln Sie Software-Lösungen in Digital Twin Projekten: von der Pilotimplementierung bis zur produktiven Lösung
+ Sie arbeiten eng in x-funkitonalen Teams mit Fachbereichen, IT und anderen Digitalen Experten zusammen um die Digital Twin Lösungen zu gestalten
+ Gemeinsam mit anderen Digitalen Experten, arbeiten Sie mit innovativen Analytics-, Simulations- oder neuartigen Knowledge Graph-Technologien, um Daten und Funktionalitäten des Digital Twins über den gesamten Lebenszyklus zu integrieren und zu analysieren
+ Darüber hinaus unterstützen oder treiben Sie die Community-Arbeit, um die Digital Twin Vision und Roadmap inner-/ausserhalb des Konzerns zu kommunizieren und Fans zu gewinnen
GEWÜNSCHTE KENNTNISSE:
+ Projektpraxis in der agilen Softwareentwicklung und den entsprechenden DevOps Strukturen, z.B. CI/CD Pipelines, in x-funktionale Teams, SCUM Methodik etc.
+ Gute Kenntnisse in drei dieser Bereiche:
/ Java (JVM basierte Sprachen Java, Scala, Groovy etc.)
/ Web Technologien (HTML 5, JavaScript, AngularJS etc.),
/ Cloud Umgebungen (IBM Bluemix, Microsoft Azure etc.)
/ IoT Technologien (SCADA, OM2M, MQTT, CoAP etc.)
/ Telematik Standards und Technologien im Kontext von Vehicle-2-Vehicle und Vehicle-2-X
+ Pragmatismus, Durchsetzungsfähigkeit, hohes Engagement mit Eigeninitiative und gute Kommunikations- und Präsentationsfähigkeit
In dem Unternehmen werden Sie eine aussergewöhnlich attraktive Arbeitsumgebung, innovative Technologien, sympathische KollegInnen und Agilität treffen.
Ich freue mich auf eine Kontaktaufnahme, wenn diese gut dotierte Karriere Opportunity Interesse weckt. Unseren Informationsaustausch behandle ich VERTRAULICH.
Artikel zum Thema
https://www.computerwoche.de/a/was-ist-dran-am-digital-twin-hype,3545308
https://pdteurope.com/wp-content/uploads/2017/10/2-Busting-the-Myth-of-Digital-Twins-and-Planning.pdf
Freundliche Grüsse,
frohe Festtage und einen erfolgreichen Start in das neue Jahr
von Roland Meyer