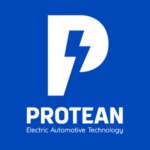 Website Protean Electric Limited
Driving the future of electric vehicles
') } else { console.log ('nompuad'); document.write('') } // -->
') } else if (width >= 425) { console.log ('largescreen'); document.write('') } else { console.log ('nompuad'); document.write('') } // -->
Senior Electronics Engineer
We are seeking the right individual to join our Electronics team.
The role of Senior Electronics Engineer is key in the development of Protean's in-wheel motor range throughout the entire lifecycle of the products. Electronics Engineers are responsible for defining and designing the electronics and verifying that the electronics design meets the requirements set out by internal and external customers and working with other teams to ensure product delivery to time, quality and cost targets.
Please refer to the link on our website for full details of the JD and how to apply.