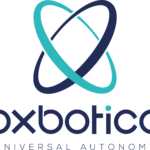 Website Oxbotica
Universal Autonomy
') } else { console.log ('nompuad'); document.write('') } // -->
') } else if (width >= 425) { console.log ('largescreen'); document.write('') } else { console.log ('nompuad'); document.write('') } // -->
Are you a Senior Data Engineer interested in or currently working with autonomous vehicle technology? If so, we are looking to talk with you about your Python software development skills (including exposure to working with vast volumes of data) in line with the opportunity to join Oxbotica as a Senior Data Engineer.
At Oxbotica, we're fuelled by a bold purpose: to make the Earth move.
From passenger shuttles to industrial vehicles; from congested city streets to mines, our industry-leading autonomy software platform enables any vehicle to operate itself safely, securely and efficiently. We call it Universal Autonomy. It is changing how people and goods move.
We are a world-class team guided by a shared vision to bring the benefits of autonomy to our customers and users. Using our skills, experience and diversity, we are solving the most exciting and important technological challenges of our times, and creating a safer and more sustainable future for people and our planet.
Our 300+ (and growing) team members in the UK and Canada are building, scaling and commercialising our universal autonomy software to serve immediate market and deployment opportunities.
We're seeking bold, creative, hyper-skilled people to join us. Come create the future of autonomy with us at Oxbotica. Become an "Oxbot".
The Systems Metrics team is a cross-functional team that is responsible for ensuring transparent evaluation of our technology and operations. Clarity and transparency is enabled through concrete evaluation criteria, well-defined evaluation processes, and visibility of results.
We develop and maintain metrics that are visible to all internally within the company, as well as metrics that are visible to the company's external partners during demonstrations, PoC deployments, and product releases. We utilise metrics to perform inference to further the improvement of our technology and operations, while striving to maximise coverage of metrics across all aspects of the company.
As a Senior Data Engineer your day will include, but will not be limited to:
– Owning our python-based metrics extraction tools that operate on data produced by Oxbotica vehicles.
– Designing, developing, and maintaining these tools while ensuring that data integrity is preserved throughout the data stream.
– People motivation and leadership responsibilities including hiring, training and roadmap generation.
– Working closely with Data Infrastructure engineers to support implementation of tools that facilitate data-driven inference on vast volumes of data.
– Supporting the development of autonomy components by clearly illustrating (via quantitative analysis) where we are as a company
– Collaborating with other team members, suggesting and discussing high level approaches to solve problems, code reviews & pair programming.
– Identifying methods for detecting patterns in the raw and processed data that support development of components responsible for autonomy.
– Leading contributor to sprint cycles so as to bring in sprint activity on time, including planning, reviewing, and highlighting risk or scope creep against project requirements
Requirements
What you need to succeed:
– Evidence of leading and collaborating with other engineers.
– Demonstrable proficiency in Python software development skills (tools such as debugger, IDE and profilers).
– Proficiency with data science libraries such as pandas, numpy, scipy, bokeh, etc..
– Solid software engineering design principles and up-to-date knowledge of Python best practices.
– Knowledge of Python build systems (e.g Bazel, Pants, Poetry, Conda build)
– Maintaining high-quality code documentation.
– Experience with performing mathematically robust statistical analysis, data modelling, and predictive analytics.
– Expertise with databases (e.g., SQL)
– UI skills for interacting with dashboards constructed using Grafana, Apache Superset, etc.
– Insight into what metrics are needed for moving the company forward.
– Ability to clearly translate numbers into meaningful and informative diagrams.
Extra kudos if you have:
– Software development skills in C++.
– Familiarity with Robotics.
– An understanding of Machine Learning.
– An understanding of measuring operations and processes.
– An understanding of data streaming processes.
Our Culture
At Oxbotica, our diverse and inclusive culture fuels our growth. We celebrate individuality, foster an environment in which trust and respect flourish, and believe that innovation thrives when powered by different perspectives, experiences and ideas. Our purpose, values and principles anchor us as we grow.