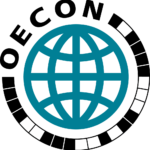 Website OECON Products & Services GmbH
location-based smart mobility solutions
') } else { console.log ('nompuad'); document.write('') } // -->
') } else if (width >= 425) { console.log ('largescreen'); document.write('') } else { console.log ('nompuad'); document.write('') } // -->
We are looking for a Fullstack Developer (Java/Kotlin) with focus on AI/ML, full time in Braunschweig.
… Among other things, for the development of a web application to control drones.
Our customers want to plan missions and send them to drones for automated execution. During the flight, the software developed by us and you will monitor and control the drones. You will, further develop the server components as well as the user interface of the application. In the process, you will come into contact with a wide variety of fields: From artificial intelligence and image recognition to databases, Javascript and HTML to hardware-related programming, everything is involved. It would be nice if you already have experience in the field of artificial intelligence, machine learning or pattern recognition (in addition to some of the topics mentioned below). What is still missing, you will learn with us.
Requirements …
Completed relevant studies (computer science, electrical engineering, …)
Inventiveness, communication skills, assertiveness
You don't let yourself be put off by challenges, but approach them with a logical mind
Good English skills
You have experience with …
Artificial Intelligence/Machine Learning (AI/ML).
Java or Kotlin
Spring Boot/MVC
HTML/CSS/Javascript
automated unit/UI/integration testing
Maybe you also have experience with …
Jetbrains IntelliJ IDEA
Git
Control of UAVs
Linux knowledge
js
PostgreSQL
Postgis
SCRUM
Hibernate/JPA
In return, you will get …
Future-oriented work at a secure workplace
A pleasant working atmosphere
A well-rehearsed IT & software team
Varied work
Room for new ideas and independent work
Who we are
We are one of the world's leading providers of state-of-the-art testing and location-based smart mobility solutions, for manufacturers and suppliers in the automotive and related industries. Driven by our passion for innovation, we develop solutions that enable cost- and time-efficient, high-quality testing processes and applications of information and communication technologies to accelerate the transition to intelligent transportation systems.
Our business
Our broad portfolio of innovative products and services is organized into four main segments. OECON's market-leading eCall products; intelligent solutions and test systems for connected and automated driving; end-to-end solutions for UAV management; and intelligent parking systems. Our products and services support customers' needs throughout the entire technology lifecycle, from proof of concept to actual implementation.
Our customers
Numerous customers in EMEA, East Asia and North America take advantage of our state-of-the-art testing and smart mobility solutions. In addition, PSAPs across Europe rely on our eCall router technology. We are committed to providing outstanding customer service.
Our expertise
Our team of experts in PSAP services, information communication and mobile positioning technologies is composed of dedicated and specialized professionals connected with opinion leaders and key decision makers. With our experience from various projects over the last 16 years, we are able to provide products and services that meet the specific needs of our clients.