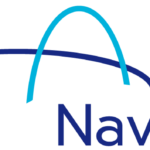 Website NavCert GmbH
Only accredited test laboratory for GNSS in Europe
') } else { console.log ('nompuad'); document.write('') } // -->
') } else if (width >= 425) { console.log ('largescreen'); document.write('') } else { console.log ('nompuad'); document.write('') } // -->
We are a growing. Therefore, we are looking for a Product Specialist for the area of GNSS testing in the fields of eCall (automatic vehicle emergency call), automated driving, tolling systems and UAS (Unmanned Aerial Systems), full time in Munich.
Your Responsibilities
Independent performance of technical tests and measurements in the field of GNSS, including documentation and evaluation of the results
Independent preparation of the necessary documents for product assessment / certification according to private test schemes and for CE marking
Implementation of customer-specific test requirements or requirements from international norms and standards.
Further establishment and development of technical tests in the field of GNSS
Preparation of test plans
Execution of expert opinions and processing of complaints from authorities
Technical support for sales units and laboratory experts.
Monitoring of relevant regulations and maintenance of test requirements in an in-house database
Performing tests and (safety-critical) assessments
Review of requirements in audits
Conducting conformity assessments
Collaboration in international research projects with independent project management
Your Qualification:
Master or engineering degree in the field of geodesy, electrical engineering, communications engineering, or computer science
Experience in the analysis of safety-critical systems and the assessment of safety concepts
Experience in testing and validation of complex systems
Favourably: QM skills
Specific competences in GNSS
Proficient in German and English language
Why you should apply:
Permanent employment contract in a fast-growing company with flexible working hours
Working in challenging areas like UAS
Continuous education and training for further qualification
Active participation in (international) conferences and standardization groups
Relaxed atmosphere and flat hierarchies
Modern office with retreat and relaxation facilities
Possibility to work in a home office
We are a service company offering verification, validation, and certification in the environment of positioning and navigation worldwide. We are the experts in the field of GNSS, as we are the only accredited test laboratory in Europe in the scope of GNSS. In addition, we are a Notified Body (NB 2603).