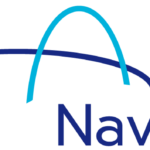 Website NavCert GmbH
Only accredited test laboratory for GNSS in Europe
') } else { console.log ('nompuad'); document.write('') } // -->
') } else if (width >= 425) { console.log ('largescreen'); document.write('') } else { console.log ('nompuad'); document.write('') } // -->
We are a growing. Therefore, we are looking for a Technical Inspector (m/w/d) for the area of GNSS certification in the fields of eCall (automatic vehicle emergency call), automated driving, tolling systems and UAS (Unmanned Aerial Systems), full-time in Munich.
Responsibilities:
•Enabling in certification process by inspection•Audit of test plans and other information provided byclients•On-site inspections at clients' test sites
•Witness testing on site at the customer's premises•Preparation of reports on audits and inspections
•Initiation of steps towards continuous quality improve-ment in the certification process
•Identification of opportunities for improvement anddevelopment of new efficient processes
Requirements:
•Master's degree in an applied science orengineering field
•Knowledge of inspection and testing proceduresdesirable
•Knowledge about application of technical andregulatory standards
•Experience in assessing components and products
•In depth understanding of inspection procedures andrelevant legal standards
•3 to 5 years working experience as engineer for testing.
•Competences in DIN EN ISO/IEC 17065, DIN EN ISO/IEC17025 or DIN EN ISO/IEC 17020•Proficient in German and English language
Why you should apply:
•Permanent employment contract in a fast-growingcompany with flexible working hours
•Working in challenging areas like UAS•Continuous education and training for further qualification
•Active participation in (international) conferences andstandardization groups
•Relaxed atmosphere and flat hierarchies
•Modern office with retreat and relaxation facilities
•Possibility to work in a home office