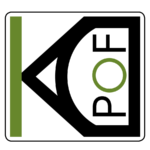 We're a fabless semiconductor company founded in Madrid in 2010
') } else { console.log ('nompuad'); document.write('') } // -->
') } else if (width >= 425) { console.log ('largescreen'); document.write('') } else { console.log ('nompuad'); document.write('') } // -->
Tasks and Responsibilities:
Verify digital logic using System Verilog and reusable, standardized methodologies.
Verify digital systems that use both custom and standard IP components and interconnects, including microprocessor cores and hierarchical memory subsystems.
Contribute to verification and modeling at the chip top level.
Debug tests with design engineers to deliver functionally correct design blocks. Work closely with the design and test teams to define test specifications, verification plans and manufacturing transfer.
Create and maintain verification infrastructure and tools.
Collect and analyze coverage metrics and establish verification best practices.
Requirements:
Required title: MSc in Electronic, Electrical, Computer Engineering or relevant field.
Required expertise: at least 3 years in similar tasks.
Desirable Competencies:
Experience in the verification of designs such as transceivers ICs and System on Chip (SoC).
Experience with industry-standard simulators, revision control systems and regression systems.
Experience with UPF flow.
Experience with Verilog, System Verilog, SVA and functional coverage and working knowledge of makefiles and scripting languages, such as Perl or Python.
Proven software skills.
Place of work
Tres Cantos headquarters (Madrid, Spain).
We will also consider the option of 100% remote working as a function of the candidate's profile.