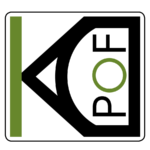 We're a fabless semiconductor company founded in Madrid in 2010
') } else { console.log ('nompuad'); document.write('') } // -->
') } else if (width >= 425) { console.log ('largescreen'); document.write('') } else { console.log ('nompuad'); document.write('') } // -->
Tasks and Responsibilities:
Implement ASIC / SoCs / FPGAs for multiple products, starting at the specification & design phase, and continuing through technology selection, implementation, and validation. Innovation in performance, power, and cost to build the best possible product is a must.
Participate in all phases of ASIC / FPGA design flow (Synthesis, Place & Route, and Timing Closure) as required.
Work with backend teams to address any layout and timing issues for ASICs.
Verification by emulation with FPGAs in the lab.
Involvement in lead-up, validation, characterization, and qualification phases of ASICs.
Requirements:
Required title: MSc in Electronics, Electrical, Computer Engineering or relevant field.
Required expertise: at least 4 years in similar tasks.
Desirable Competencies:
Excellent English communication skills, both written and verbal.
Strong software design and skills are nice to have.
Continuous search for technical excellence.
Proactive (problem-solving) attitude.
Team membership attitude.
Place of work
Tres Cantos headquarters (Madrid, Spain).
We will also consider the option of 100% remote working as a function of the candidate's profile.