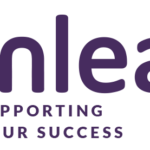 Website INLEA
Sales Agent – Automotive sector
') } else { console.log ('nompuad'); document.write('') } // -->
') } else if (width >= 425) { console.log ('largescreen'); document.write('') } else { console.log ('nompuad'); document.write('') } // -->
We support business growth, international expansion and corporate innovation by providing best-in-class advice and leading-edge legal, business, tech and HR solutions.. Established in 2006, we are annually growing in numbers of services provided and supporting a large number of projects in over 50 countries.
We actively search for and select highly qualified professionals to take part in projects in the IT, Marketing, Sales and Training departments of companies worldwide, making us the perfect solution for international executives who manage several countries and need human resources services internationally.
Inlea has partnered with a succesful growing company within the automotive sector from Barcelona who is currently looking for a Sales Agent who will join the sales team and lead the expansion of the company opening a new market in US.
Key Responsibilities
Responsible for profitable sales growth and market penetration that meets or exceeds sales expectations.
Manage and market the company's products in the assigned area, following the policies and procedures to achieve the set objectives, customer satisfaction and loyalty.
Develop strategic plan for the Region and hold sales associates accountable for achieving results by tracking activities and business wins and losses in CRM.
Report sales and goals progress to the Sales Director and report specific industry and market trends as well as customer feedback to improve processes.
Budget management to travel within the assigned geography to develop deep relationships with customers and management level contacts.
Have a strong understanding of the customer's business and a collaborative relationship to be able to drive the customer's sales using company's products and services.
Required
5+ years' of professional work experience.
Experience developing commercial action in the automotive sector both with OEMs (Vehicle Manufacturers) and Tier 1.
Deep understanding of the automotive sector in North America.
Preferred
Bacherlos degree, preferrable engineering
A 'Change Agent' who brings focus, purpose, and agility to motivate others to adapt quickly to changing business needs.
Demonstrates excellent organization skills
Ability to orchestrate and prioritize multiple activities at once to accomplish Company goals
Fluency in English (Spanish desirable)
What we offer
Be part of an international team
Flexible schedule
Compensation and time dedication will be according with candidate's capabilities, his/her market background and business relationships builder