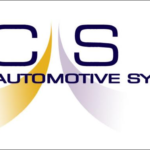 Website Henglong USA
Leading steering company developing advanced EPS
') } else { console.log ('nompuad'); document.write('') } // -->
') } else if (width >= 425) { console.log ('largescreen'); document.write('') } else { console.log ('nompuad'); document.write('') } // -->
HENGLONG USA CORPORATION
Electrical/Software/Simulation Engineer for Automotive Embedded Systems to develop, test and validate electro-mechanical steering systems and/or electrical vehicle major components.
Duties and Responsibilities may include all or some of the following:
Software Development for embedded system
Specification of functions and features for embedded software implementation
Development and maintenance of EPS model (plant + controller + appropriate interface)
Controller stability analysis for EPS control systems
Development and maintenance of in-house controller design and analysis tools
Validation of EPS functionality and resolution of EPS issues including software verification
Support the project team to finish design on-time, catch-up timeline, create BOM to estimate cost, and plan the product quality control
Hands on problem solving during development, prototype delivery (PCAN system, Vector CANap/CANoe tools)
Create simple scripts for CAN node ECUs and gateway using Vector CANape/CANoe tools
Support on-vehicle EPS function tuning and validation
Qualifications:
Excellent written and verbal communication skills are required. Strong PC aptitude (including familiarity with Microsoft Word, Excel, PowerPoint) is required.
Programing and/or scripting skills (C / C++ / python / CAPL / MATLAB / Simulink)
Experience with Vector CANape/CANoe tools or similar
Self-directed and motivated to complete tasks and resolve issues with minimal direction from management
Able to interface with cross-functional and cross-cultural teams globally
Strong organizational skills with demonstrated ability to prioritize and handle multiple tasks & projects at the same time is required.
Attention to details and the ability to meet internal and external timing is required.
Able to speak Chinese Language (Mandarin) is a bonus.
Education and/or Experience:
Bachelor's Degree in Electrical Engineering or Computer Science, MSEE highly preferred.
5 years of experience in automotive Tier-1 supplier environment in the related field is preferred.
Benefits:
401K, health insurance, life insurance.